Tencent makes big bet on CICC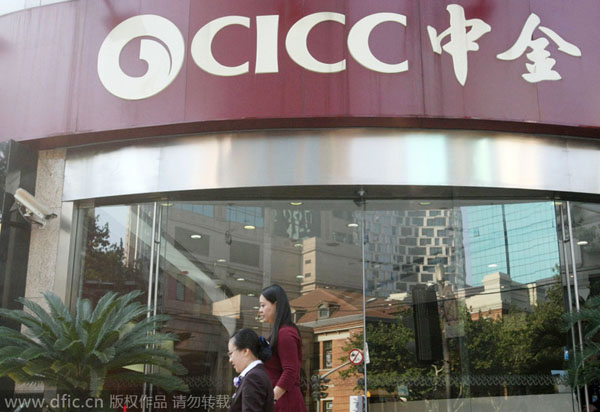 Pedestrians walk past a branch of China International Capital Corporation in Shanghai, Oct 14, 2014. [Photo/IC]
Chinese internet giant Tencent Holdings Ltd will subscribe for approximately 207.5 million new H shares of China International Capital Corp Ltd, CICC announced on its official website Wednesday.
The subscribed shares account for 12.01 percent and 4.95 percent of the total issued H shares and the total issued shares of CICC on a fully diluted basis respectively, CICC said.
Besides the subscription agreement, the two companies also signed a strategic cooperation framework agreement on Wednesday, committed to join hands in tilling the financial service sector.
In addition, CICC said the two companies will establish a steering committee co-chaired by the senior executives of both sides to promote the effective implementation of the cooperation.
"The cooperation is expected to enable CICC to better leverage fintech to accelerate the transformation of our wealth management platform and provide more differentiated financial solutions to our clients," CICC CEO Bi Mingjian said in the announcement.
Martin Lau, president of Tencent, said the tech company looks forward to cooperating with CICC on a range of products and services, which include introducing Tencent's advanced fintech to CICC and using CICC's wealth management capabilities to better serve Tencent's users.
The completion of the subscription is subject to approvals by relevant regulatory authorities.
As the first joint venture investment bank in China, Beijing-headquartered CICC was listed on the main board of the Hong Kong Stock Exchange in 2015.