CICC inks deal to acquire majority stake in KraneShares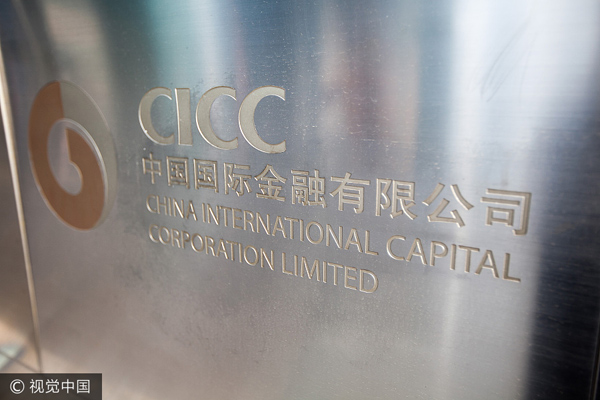 Chinese investment bank China International Capital Corporation has sealed an agreement to acquire a majority stake in US asset management firm Krane Funds Advisors. [Photo/VCG]
Chinese investment bank China International Capital Corporation has sealed an agreement to acquire a majority stake in US asset management firm Krane Funds Advisors.
Headquartered in New York, Krane Funds Advisor specializes in offering China-focused KraneShares exchange traded funds (ETFs).
The acquisition, announced on Monday, will provide CICC an opportunity to enter the US asset management and ETF industry via KranShares' platform.
"The strategic acquisition combines CICC's extensive global research, investment and wealth management platforms with KraneShares' ETF expertise," a CICC statement said.
The company did not disclose the value of the deal.
"We are excited to have this opportunity to significantly grow KraneShares and the CICC business in the United States and globally," Bi Mingjian, acting chairman and chief executive officer of CICC said.
KraneShares was the first to issue an MSCI-linked China A-share ETF in the United States. The KraneShares Bosera MSCI China A ETF tracks the MSCI China A International Index and provides global investors exposure to stocks listed on Shanghai and Shenzhen stock exchanges.
Another product - KraneShares CSI China Internet ETF - targeting China's internet sector, has stocks in internet companies including Alibaba, Baidu, and Tencent.
Jonathan Krane, CEO of KraneShares, said they were pleased to join forces with CICC.
"We believe the combined company will be the premier source for China investment products and research globally," he said.