A panda-shaped drone draws attention at Maker Faire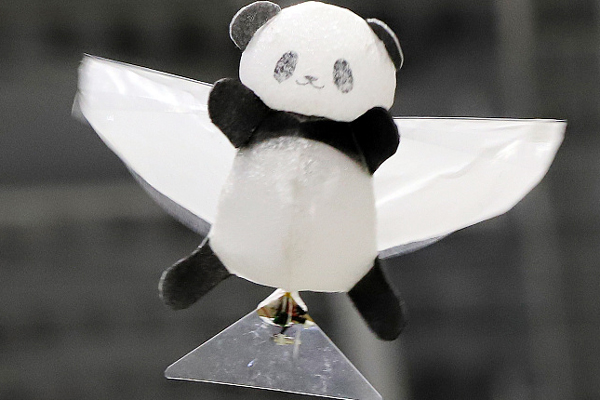 A panda-shaped ultra light ornithopter weighing only 17g flies at the Maker Faire Tokyo 2017 in Tokyo, Aug 5, 2017. [Photo/VCG]
A panda-shaped ultra-light ornithopter, weighing only 17 grams, was a special attraction at the Maker Faire Tokyo 2017 in Tokyo, Japan, August 5, 2017.
Various kinds of latest unique crafts and Do-It-Yourself (DIY) products were brought to the two-day annual event by innovative makers.
With a view to promoting innovation and creativity, Maker Faire was first launched in the Bay Area in 2006. The event provides aspiring makers with opportunities to showcase their latest inventions, to participate in hands-on activities and to learn new skills.