China's 'four great new inventions' in modern times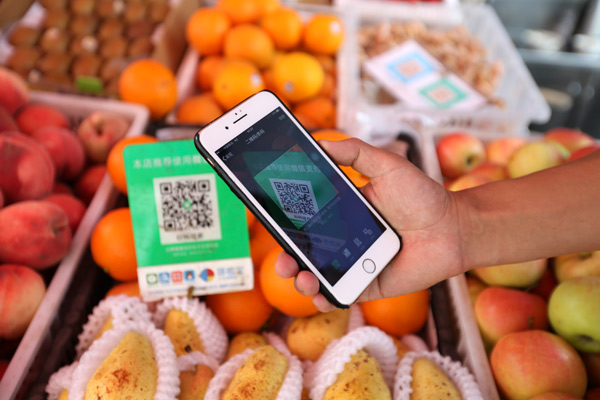 Alipay and WeChat Pay lead China's move to a cashless society, so customers can scan for purchases. FENG YONGBIN / CHINA DAILY
Alipay
Alipay, or Zhifubao, is China's leading mobile and online payment service, established in 2004 by China's e-commerce giant Alibaba Group. During the online transaction process, Alipay acts as a third-party platform, on which buyers pay for their goods by imputing payment passwords or scanning payment code on the Alipay app installed on their mobile devices.
Besides, Alipay can also be used for transferring money from one Alipay online account to another account, or from the online account to a bank account by binding a debit card to the online account. It is such convenience that enables China to edge its way towards being a cashless society.
On top of that, users can pay family or personal bills through Alipay, such as water and electricity bills.
Alipay also supports cross-border online and in-store payment, which allows users to make purchases on international websites and apps with Alipay.
In 2013, Alipay exceeded PayPal as the world's largest mobile payment platform. Thanks to the massive user base and various payment scenarios in China, online and mobile payment has enjoyed absolute advantages in market competition.
In the first quarter of 2017, the market share of Alipay and its major rivalry Tenpay (Wechat payment) reached respectively 54 percent and 40 percent, according to Chinese market research and consulting company iResearch.