New Windows 10 courts govt deals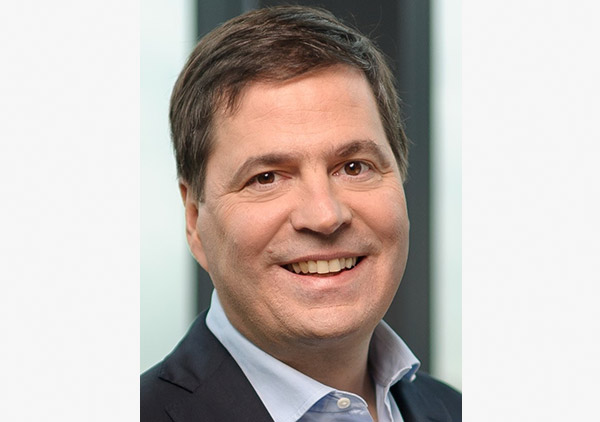 Alain Crozier, CEO of Microsoft Greater China. [Photo provided to China Daily]
Microsoft official says OS customized for China to serve SOEs in a secure way
Microsoft Corp has developed the first version of a China-customized Windows 10 operating system and is now in a good position to serve local governments and State-owned enterprises, said Alain Crozier, CEO of Microsoft Greater China.
The system was developed by its joint venture with China Electronics Technology Group Corp, a State-owned company. Equipped with tailor-made security features, it is expected to allow the US tech giant to regain access to China's lucrative government software procurement market.
"We have already developed the first version of the Windows 10 government secure system. It has been tested by three large enterprise customers," Crozier said in an exclusive interview with China Daily in Beijing on Monday.
"We have worked extensively to make it secure and controllable. We are now ready to serve the market," he added.
China's government procurement market was closed to Windows 10, amid widespread concern about information security, after whistleblower Edward Snowden unveiled a massive surveillance program by the United States.
Microsoft set up a joint venture with CETC in 2015, in the hope of re-entering the market with a government-customized version. The joint venture, known as C&M Information Technologies, became operational in September 2016.
Xiang Ligang, an IT expert and CEO of the telecom industry website cctime.com, said China has been a large growth driver for global IT spending in the past several years, and the government spending on IT infrastructure accounts for a big portion of that.
"China's commercial PC market (computers used by corporates rather than individual consumers) is expected to revive growth this year," Xiang said.
"Once the tailor-made system is adopted by government agencies, private enterprises are highly likely to follow suit."
The global market research firm International Data Corp predicted a 2.2 percent year-on-year growth for China's commercial PC market in 2017, which could help end several quarters of decline.
In January, Windows operating systems accounted for more than 90 percent of the global market, data from research firm Net Applications showed.
Crozier also said that the US tech giant was seeing robust growth in its cloud business in China, as local enterprises are embracing new technologies to boost productivity.
Currently, it has more than 70,000 corporate customers for its Azure cloud services in China, up from 65,000 roughly a year ago. More importantly, the cloud usage by these customers, both the time spent on cloud and applications moved to cloud, is increasing 80 to 100 percent annually.
"Enterprises that deployed cloud solutions three or four years ago are aggressively increasing their bets on the technology," he said.