Microsoft 'a committed partner' in China's transformation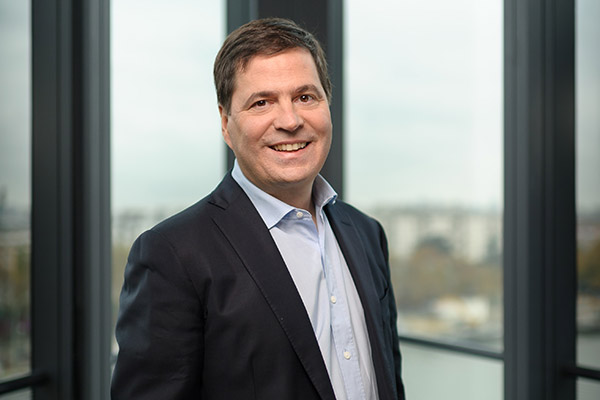 Alain Crozier, corporate vice-president, chairman and CEO of the Greater China Region for Microsoft. [Photo provided to China Daily]
Q. What do you think of China's economic growth target of about 6.5 percent this year, amid the sluggish global recovery? What business opportunities do you see coming from sectors that will be opened to wider foreign investment, such as services, manufacturing and mining?
A: First, it is worth noting that 6.5 percent is still quite a high economic growth rate when compared with the 3 percent global average. It should enable China to maintain its position as the second-largest economy, while becoming the largest trading nation in terms of goods and outbound investments.
The reforms and investment opportunities have the potential to transform the long-term health of China's economy, as they will boost capacity, quality, competitiveness, and innovation-especially in intelligent manufacturing.
Q. How do you assess the role of the Chinese market in your global business strategy and layout? What are your views on China's efforts and extended preferential policies to further attract foreign investment? Do you plan to increase investment or expand your presence in the Chinese market this year?
A: China has one of the world's clearest technology-led development agendas. Initiatives such as Internet Plus and Made in China 2025 encourage industries and companies to achieve digital transformation by leveraging advanced technologies, such as big data, the internet of things and cloud computing. Microsoft is uniquely positioned to empower organizations in China to transform. We have confidence in our ability to develop and innovate together with our partners and Chinese enterprises, creating new competitive strengths for the economy in the process.
Q. What business opportunities do you expect to see as China promotes the Belt and Road Initiative? Have you participated in, or do you plan to participate in any projects linked with the initiative? How do you think infrastructure investment can contribute to global growth?
A: The Belt and Road initiative will expand cooperation and connectivity among countries to boost China's economy and enhance competitiveness and security. It also aims to establish a more open economic environment for foreign companies.
IT is an essential part of the global infrastructure; not just as independent networks playing specific roles, but as an interconnected infrastructure that brings together new growth points.
Q. This year, China will continue to implement supply-side reform. What does the reform mean for your business, and how will you adjust your business strategy in China to deal with it?
A: The supply-side reform will transform the long-term health of China's economy because it will address the issues of capacity, quality, competitiveness, and innovation-four key factors for enabling economic growth and ensuring sustainable development. Reform will depend heavily on technology and innovation.
We will continue to provide customized solutions through advanced technologies and an ecosystem of Chinese partners.
Q. What is your opinion of China's efforts to upgrade its manufacturing capabilities and promote innovation? Will China's innovation-driven campaign spur the vitality and competitiveness of the economy?
A: We were excited to see the government take innovation as a core priority and key growth driver. This will encourage more communication about internet-based innovation between China and the world. Digital upgrades in manufacturing will advance the transformation of these industries so they deliver quantity and quality. We will bring our experience, expertise, partner network and technologies to enable the transformation of China's manufacturing sector.