Microsoft feels the pulse of China's digital transformation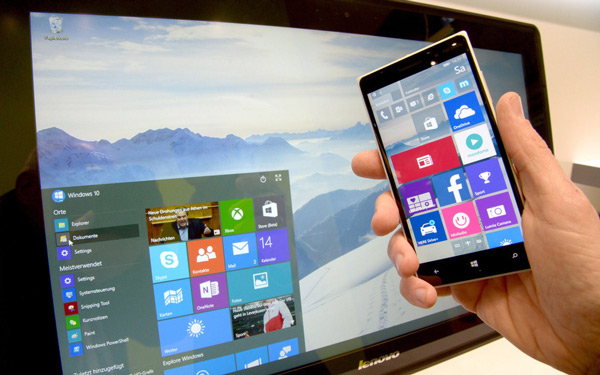 A file picture dated 14 March 2015 shows a person demonstrates the look and feel of new operating system Windows 10 for Smartphones and at the Microsoft stall at the CeBIT technology fair in Hanover, Germany. [Photo/IC]
As a global conglomerate that has been expanded for more than two decades in China, Microsoft has partnered with local enterprises across sectors to achieve new goals amid a digital transformation upsurge, according to an executive of Microsoft Corp.
"Chinese government has embraced digital transformation like few other nations in the world, and domestic enterprises across almost every industry recognize the value of digital transformation and are looking for partners to help them move forward," said Alain Crozier, chairman and chief executive officer of Microsoft Greater China Region.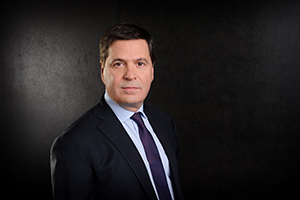 Alain Crozier, chairman and chief executive officer of Microsoft Greater China Region [Photo provided to chinadaily.com.cn]
Crozier said the application of cloud technologies, including, big data, internet of things, machine learning and artificial intelligence, will empower breakthroughs in productivity, customer engagement, operational efficiency and will help every organization in the diverse economic and developmental landscape become digital.
Taking the latest case as an example, last month, Microsoft announced a partnership with China Development Bank Capital to promote technology innovation and smart city development in the country.
The two sides will jointly build innovation incubators and accelerators to support excellent startups, and explore the new development mode of smart city based on Microsoft's intelligent cloud platform and productivity services.
Currently, the Microsoft accelerator program has helped 125 startups in the past five years in the nation. Out of them 116 received investment funding upon graduation, 12 of them have been acquired and three have issued initial public offering.
Recently Crozier spoke to China Daily about his vision and strategy and new opportunities for his operations in China.
The following are edited excerpts of the interview:
1. How do you view China's rapid economic growth and its recent slowdown? Will this affect your business development in the market?
Reforms are under way in China, transforming the economy from investment- and labor-intensive to one that is driven by innovation.
Microsoft has been part of China for more than 20 years and we continue to transform with China.
We view the current reforms and the future that they will deliver as an enormous opportunity for innovation – for great new ideas to emerge around China's unique challenges and scale, and for China to be a source of solutions that will reshape the future for people around the world.
Together with a strong partner ecosystem, Microsoft is committed to empowering China's digital transformation, upgrading of both traditional industries and emerging sectors with advanced technologies and cloud-enabled solutions, and helping to build and fuel China's innovation engine.
2. What are your business strategies as you readjust to the new Chinese economic realities like the New Normal?
Microsoft believes that we are uniquely positioned to help accelerate China's digital transformation in line with the ambitions expressed in the 13th Five-Year Plan, which will largely be driven by cloud-based technologies.