Content aggregation app Toutiao snaps up video-sharing site Flipagram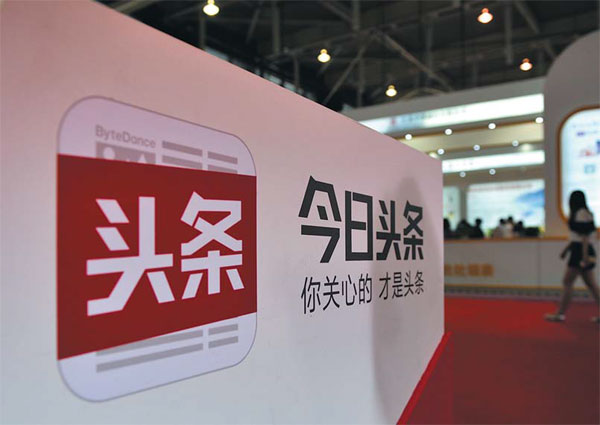 Toutiao, a popular news app, provides valuable and personalized information for users in China. [Photo provided to China Daily]
Chinese online content aggregation app Toutiao announced it has acquired Flipagram, a US-based mobile video sharing and creation company, marking a significant step forward in Toutiao's global growth.
The deal will enhance Flipagram's network and help it distribute videos through Toutiao's content recommendation engine, while Toutiao, which has 175 million monthly active users in China, will acquire a flagship mobile video firm and its operations in the United States.
Flipagram will operate as an independent company and the two sides will further integrate their technology and products. Financial details of the acquisition were not announced.
Launched in 2013, Los Angeles-based video app Flipagram allows its 200 million users to create and share video stories with just their phones. It is fully licensed to allow the use of music in its videos via agreements with top record companies.
Media reports said last year that Flipagram was looking for a buyer. It raised $70 million in a Series B round of funding from Sequoia Capital, Kleiner Perkins and Index Ventures in 2015.
Farhad Mohit, Flipagram's co-founder and CEO, said: "Toutiao's expertise in content recommendations can help take the Flipagram mobile video network to the next level."
Founded in 2012, Toutiao, which means "headlines" in Chinese, is China's largest one-stop entertainment platform.