Virtual and augmented reality a crowd favorite
Virtual reality and augmented reality, known as VR and AR, have once again attracted the media spotlight at the International Consumer Electronics Show in Las Vegas.
With an estimated 175,000 visitors attending the four day event finishing Jan 8, VR and AR was given a separate exhibition area with more than 90 displays from around the world demonstrating the latest breakthroughs.
Here are some of the highlights of the China-made products in the VR and AR field.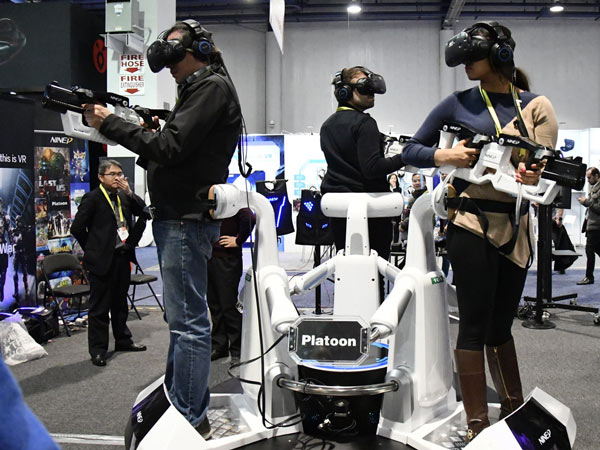 CES attendees try out Nined's VR game setup on Jan 6, 2017 at the CES show held in Las Vegas. [Photo/IC]