Oppo and Vivo top Chinese smartphone sales in Q3 of 2016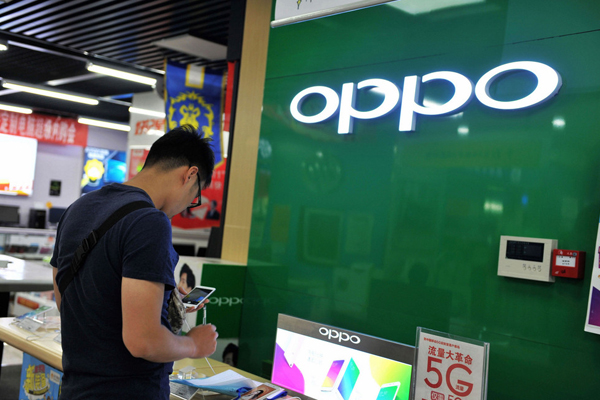 A customer looks at a smartphone in an Oppo store in Qingdao, East China's Shandong province, on Sept 20, 2016. [Photo/IC]
Chinese smartphone vendors Oppo and Vivo have become the two top brands in China for the first time in the quarter ending in September, with their biggest competitor Huawei,which held the top spot for several quarters, falling to third place, a new report said.
According to data from Counterpoint Technology Market Research, Oppo saw a 82 percent year-on-year growth in shipments between June and September, accounting for 16.6 percent of market share in China.
Huawei's growth slowed to 4 percent, with 15 percent of the market, while Vivo recorded the highest growth in China during the quarter as the demand for its shipments rose 114 percent annually, accounting for 16.2 percent of the market.
James Yan, research director at Counterpoint Technology, said, "This quarter for the first time ever, we have seen new market leaders for the top two spots. Oppo and Vivo collectively now control almost one third of the Chinese smartphone market."
Oppo's performance was a result of strong demand for its flagship Oppo R9 which became the top selling model in China for the entire quarter surpassing the popular iPhones which held the top spot for years. Oppo's low-end A59 and A37 models are also driving strong sales in tier-3/4 cities adding to the overall increased sales.
Senior Analyst Mengmeng Zhang, said, "Huawei's upcoming flagship Mate series refresh should drive some increase in the premium segment with opportunity to fill in the gap left by the Galaxy Note 7 and thus should drive a halo effect for the mid-tier Honor and Nova series to maintain its spot in top three rankings."