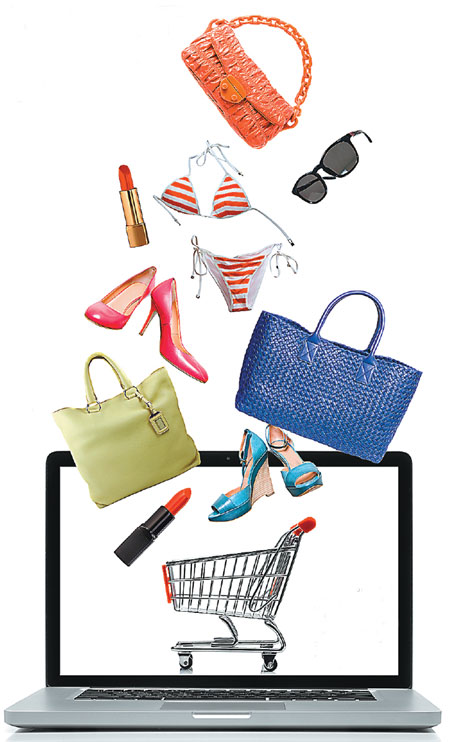 Provided to China Daily
SHANGHAI -- China's online retail sales continue to show strong momentum, growing 48.7 percent during the first half this year, China e-Business Research Center (CECRC) said Tuesday.
Online retail sales hit 1.6 trillion yuan ($250 billion), 11.4 percent of total retail sales in China. The number of online shoppers rose 19.1 percent to 417 million, said the Hangzhou-based e-commerce tracker.
Cross-border e-commerce has become a new driver of retail sales as online retailers connect domestic consumers with an increasing number of overseas brands, according to CECRC analyst Mo Daiqing
Alibaba's online marketplace Tmall continues to dominate China's online business-to-consumer market, with 57.7 percent of the market. Its rival JD.com comes in second, at 25.1 percent, followed by a distant third by Sunning.com, at 3.4 percent.
CECRC also noted that more transactions are being made on mobile Internet as online retailers move to encourage consumers to shop with their mobile apps on smartphones and tablets.
Robust online sales also boosted the revenue of China's courier services by 33.2 percent during the same period, to 120 billion yuan. CECRC estimates revenue will top 290 billion for the whole year.
China's rural areas, Mo said, have emerged as the next source of growth for retail sales and online retailers are seeking deeper integration with offline retailers.