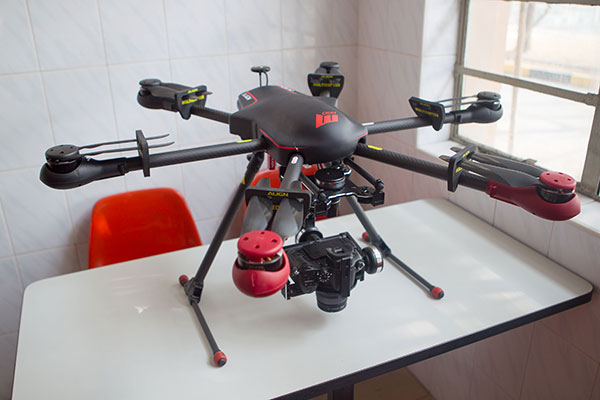 Inspire 1, an unmanned aerial vehicle model developed by Shenzhen DJI Technology Co. [Photo provided to China Daily]
A few years ago, they were not as big as telecom-equipment provider Huawei Technologies Co and Internet giant Tencent Holdings Ltd, which had already helped build Shenzhen into a global player driven by innovation.
Among the hundreds of startups proliferating in Shenzhen, two minnows which have now become big fish are Royole Corporation, an electronic equipment maker, and DJI Technology Co, a producer of civilian drones.
These two firms, which were initially housed in small and extremely basic offices in the outskirts of Shenzhen, have now developed into industry leaders thanks to persistent and increased investment in innovation over years of development.
Royole, now focusing on research and development of novel information display technologies, especially the research, design, development and manufacturing of the flexible displays and related electronic devices, has so far developed more than 200 intellectual property rights of core technologies since it was founded in 2012.
"The technologies will soon turn into real products, which are expected to bring about huge market value for us," said Liu Zihong, chief executive officer of Royole.
In July last year, the company successfully launched the world's thinnest full-color flexible display that has been integrated with a smartphone.
The thickness of the display, which can be easily bendable as well as rollable, is only about 0.01 mm, less than one fifth the diameter of a human hair, according to the company.
"Flexible displays will be used in various electronic products as they have many advantages such as being ultra-thin, lightweight, bendable, portable and energy-efficient," Liu said.
According to Liu, the company will be capable of producing one million flexible displays a month after production facilities are fully put into operation.
"We will expand the production capacity in accordance with the booming market demand," Liu said.
Three years ago, Liu's company was headquartered in a small office with an area of less than 100 square meters in an old industrial park.