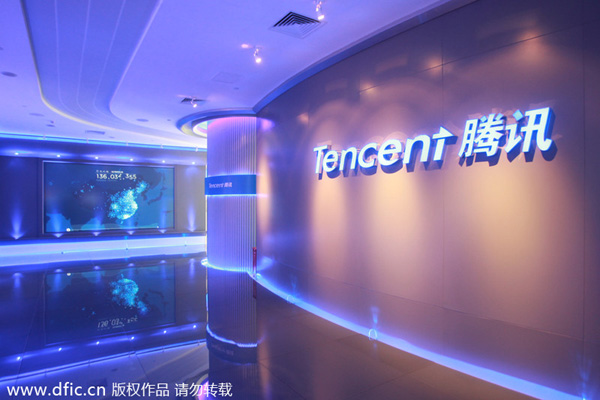 A logo of Tencent is seen at the headquarters of Tencent in Shenzhen city, south China's Guangdong province, 29 March 2013. [Photo/IC]
Tencent Holdings Ltd saw traffic surge on its video and social network platforms during soccer's World Cup.
The Internet giant's video arm received more than 1 billion views of World Cup-related film, the company said. The total was roughly the equivalent of the populations of finalists Germany and Argentina watching the final 10 times over.
Tencent's online news service, including its news portal, mobile apps and online video streaming, attracted nearly 100 million netizens each day in the past month.
Messages sent by online chat application mobile QQ doubled during the final compared to the same period last week, it said. The service had 848 million active monthly user accounts on PC and mobile by the end of May.
Tencent did not disclose statistics of WeChat, the company's flagship messaging app which has about 600 million users around the globe.