China has one million new energy vehicles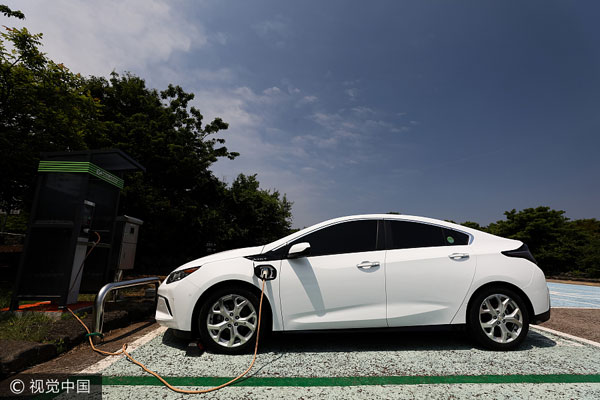 A charging plug sits connected to a General Motors Co (GM) Chevrolet 2017 Volt hybrid electric vehicle (EV) at a charging station in Jeju, South Korea, June 14, 2017. [Photo/VCG]
BEIJING - The number of new energy vehicles in China has reached 1.01 million, according to the Ministry of Public Security (MPS) Sunday.
A total of 825,000 of them were electric vehicles, and the other 193,000 were hybrid electric vehicles, said the ministry's traffic management bureau.
In order to better identify the vehicles, the MPS designated five pilot cities in which 76,000 exclusive green license plates were distributed for new energy vehicles in 2016. The exclusive license plates will cover all Chinese cities by the first half of 2018, the MPS said.
The production and sales volume of new energy vehicles is expected to surpass 5 million by 2020, according to the ministry.