China's automakers seek to grab high-end motorists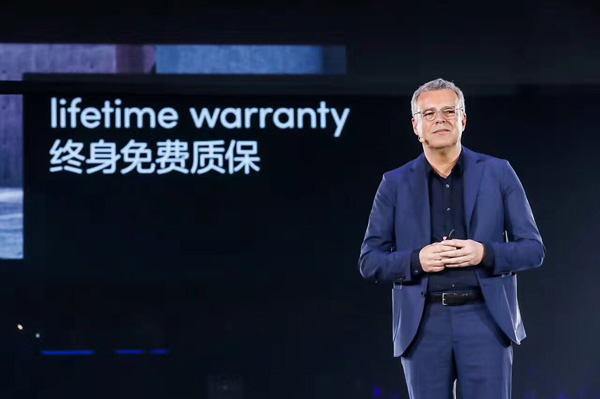 Alain Visser, senior vice-president at Lynk & Co, says that the car is fully connected to the network and offers an entirely new way to own and use a vehicle. [Photo/chinadaily.com.cn]
Alain Visser, senior vice-president at Lynk & Co, said the car is fully connected to the network and offers an entirely new way to own and use a vehicle.
"Registered owners will be able to rent out their car to others using the Lynk & Co app and a shareable digital key," Visser said.
Visser also announced three free services, including lifetime warranty, free data traffic and lifetime roadside assistance, for Lynk & Co's customers.
According to An, the first vehicle will be sold in China this year, and the brand will enter Europe and the US in 2019. The car also has completely new, non-traditional outlets in China, in addition to Geely's own retail network.
"It is smart that the new brand combines Geely's financial and manufacturing efficiency with CEVT's designers and engineers," Alysha Webb, editor of Automotive Buy Sell Report, a website and also weekly newsletter which provides automotive news and views, said.
Mark Andrews, a freelance writer who has worked in the auto industry for more than 10 years, also echoed Wedd's opinion, and said that Geely has transformed to a midrange and high-end auto maker.
However, industry insiders noted that the road ahead for any new brand of auto might be bumpy.
"It is challenging for Lynk & Co in the future, as it is totally brand-new," said Webb, adding that and the current competition in the auto market is very fierce.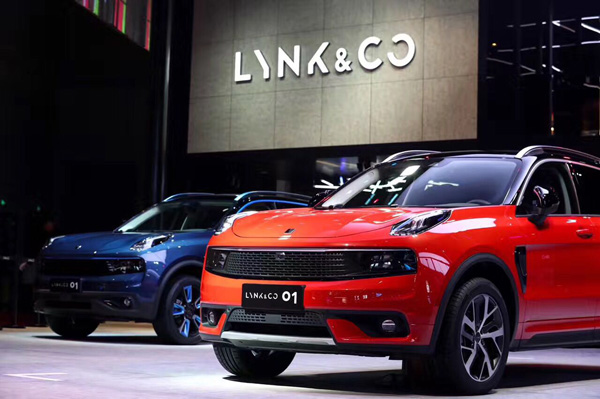 Chinese automaker Geely's new car brand -Lynk& Co- debuts in Shanghai just before the biennial Shanghai Auto Show, which opened on Wednesday. [Photo provided to chinadaily.com.cn]
"How to attract customers is the main problem. Maybe young people in megacities might accept a new brand with a modern personality and concept than old ones," Webb added.
Andrews noted that as more Chinese customers buy cars on online platforms than Europeans, it might be helpful for the new brand.
Besides Geely, other Chinese automakers also hope to woo the world's largest and possibly most competitive car market with the high-end products and technologies.
The VV7 from Great Wall Motors' Wey brand was launched on Wednesday at the Shanghai Auto Show. The brand is positioned as an accessible premium SUV brand.
According to FAW, China's oldest automaker, its Hongqi or "Red Flag," the country's homegrown car brand, debuted the fashionable H5 model and a renovated version of its flagship H7 model at the show.
The two cars will both hit the Chinese market later this year. The Hongqi H7 also is aimed at the high-end car market.
In 2016, auto sales in China reached a record high of 28 million, up 13.7 percent year-on-year. Auto sales growth hit 26.1 percent year-on-year in September last year - the highest in more than three years - before winding down in the following months.