China's automakers seek to grab high-end motorists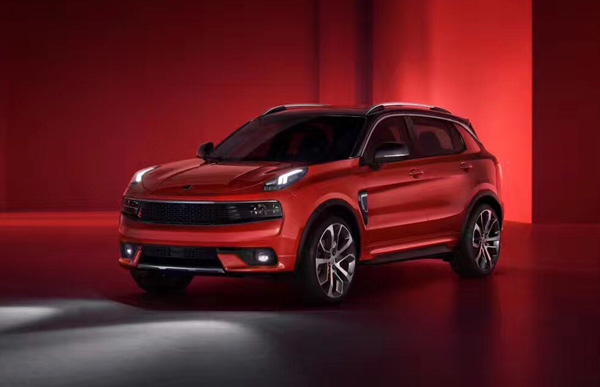 Chinese automaker Geely's new car brand -Lynk & Co- debuts in Shanghai just before the biennial Shanghai Auto Show, which opened on Wednesday. [Photo provided to chinadaily.com.cn]
Chinese automakers are showing strength and striving to compete in high-end cars, aiming to snag technology-savvy motorists in the world's biggest market.
Geely Auto Group's new car brand-Lynk & Co-debuted in Shanghai just before the biennial Shanghai Auto Show, which opened on Wednesday. The big show attracts domestic and international exhibitors to showcase 1,400 cars, including 113 world premieres.
The medium-sized, tech-laden SUV was designed and developed by Geely's China Euro Vehicle Technology R&D center in Gothenburg, Sweden and built in China. The R&D center in Sweden has grown from nothing to more than 2,000 employees and consultants in just three years.
"The new brand integrates advantages from both East and West," said An Conghui, president and CEO of Geely Auto Group, stressing the strong coordination, research and development ties between Geely and Volvo, which Geely acquired in 2010.
He said that the new car brand's models use Volvo's compact modular architecture (CMA). "As a good product is the core of a new brand, it merges safety and high quality with modern technology."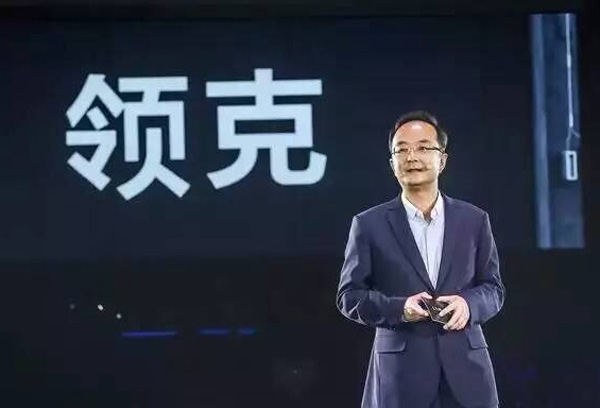 An Conghui, president and CEO of Geely, reveals the Chinese name of the new brand, Lynk & Co. [Photo provided to chinadaily.com.cn]
When it comes to the reason behind launching the new brand, An explained, "Carmakers are market-oriented companies that follow customers' preferences and consumption trends."
A total of 3.9 million passenger cars were sold in the first two months of 2017, breaking the bimonthly sales record of 3.6 million for the same period last year with year-on-year growth of 6.3 percent, according to statistics released by the China Association of Automobile Manufacturers on March 10.
The data showed sport utility vehicle sales climbed 28.7 percent to 1.6 million sold. The rapidly-growing SUV segment has been serving as carmakers' profit source because production facilities and platforms are usually shared with the sedan models, but priced higher.
"It will compete with mainstream high-end cars," An said, adding that the new brand is less luxurious than Volvo, but higher rated than Geely, and will go head-to-head with Volkswagen, Ford, Toyota and Hyundai.
The design of the new Lynk & Co auto is distinct from concept cars, and has a modern European look.
"This car has European DNA," said Peter Horbury, Geely's executive vice-president of design. "It shows the design language is versatile and flexible."
"The brand targets tech-savvy drivers, especially young people in megacities like London, New York and Shanghai," Horbury added.