GM posts record China sales in 2016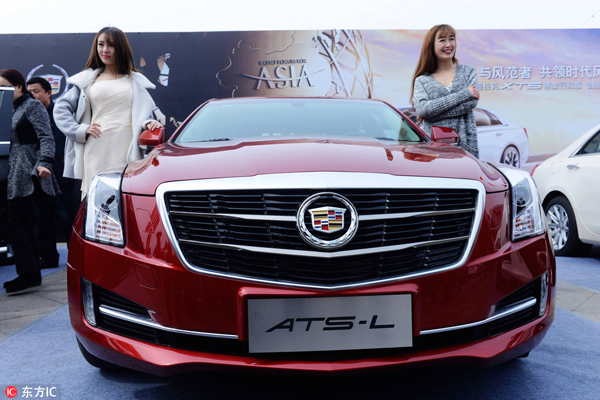 Models stand by a Cadillac ATS-L of Shanghai GM, a joint venture between SAIC Motor and General Motors, at an automobile exhibition in Qingdao, Shandong province, March 14, 2015. [Photo/IC]
CHICAGO - General Motors announced on its website Thursday that the Detroit-based automaker and its joint ventures sold record 3.87 million vehicles in China in 2016, up 7.1 percent from 2015 and accounting for one-third of GM's total global sales.
Cadillac, Buick and Baojun brands under GM all set record sales in China in 2016.
To be specific, Cadillac sales totaled 116,406 units, up 46 percent year-on-year; Buick sales set a new record of 1.18 million units, up 19 percent; and Baojun came to 688,390 units, up 49 percent.
Chevrolet, however, dropped in sales for the second year in running, with total sales standing at 525,273 units in 2016, down 14.2 percent year on year. GM attributed Chevrolet sales drop to model changeover.
Sales of Wuling brand also dropped for the second year to 1.36 million unit, as against 1.47 million units in 2015.
GM's SUV sales jumped 45 percent to 673,409 units in China in 2016.
The US automaker launched 13 new or refreshed vehicles in China in 2016, part of its efforts to launching a total of 60 by 2020.
"In 2017, we will continue to listen to our customers' needs and meet their demands with a strong product lineup," GM China President Matt Tsien said in a statement.
China is GM's largest sales market in the world.