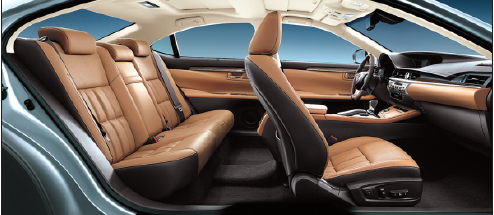 Lexus cars are characterized by the tranquility of their refined interiors and power produced by their class-leading hybrid powertrains and powerful rear-drive. [Photo provided to China Daily]
With its robust sales out-pacing its competitors, Toyota Motor's luxury arm Lexus is now gearing up to write a new chapter in China, with a unique business philosophy that focuses more on quality than volume.
Lexus sold 67,224 units from January to August this year, an average increase of 35.7 percent year-on-year. In August alone, Lexus China increased sales by 70 percent year-on-year, the best growth rate in the luxury market.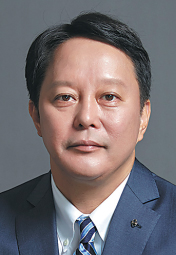 Tetsuya Ezumi, executive vice-president of Lexus China. [Photo provided to China Daily]
"We are exerting ourselves during the following months this year, to accomplish the 100,000-unit objective set for this year," said Tetsuya Ezumi, executive vice-president of Lexus China.
Tetsuya said the excellent results were due to the strong product mix, with many models all featuring refined designs, and the good management of dealerships and operations.
The new product lineups are designed toward a younger, progressive direction, in line with changes in the essence of the brand.
"Lexus offers both tranquility and dynamism," Tetsuya said. "The balance between them is in the characteristics of the Asian auto brand, and it cannot be copied by a Western carmaker."
Lexus said the tranquility lies in the refined interiors and its class-leading hybrid powertrains, featuring powerful rear-drive and high-performance hybrid technology. The dynamism comes from the Sport Marquee F model.
The hybrid technology is one of Lexus' vital pillars, producing high energy savings and environmental protection, without altering customers' usage habits.
Last year the carmaker took a dominant position in the country's hybrid luxury segment, with almost 80 percent of sales. Hybrid models contributed 20,991-unit sales, or 24 percent, to Lexus China's total sales volume in 2015.
Lexus Full Hybrid Technology and product lineups have achieved wide recognition and popularity around the world, not only for their environmentally friendly attributes, but also for the responsibility shared between the manufacturer and customers.
By July, nearly 1.05 million car owners around the world had chosen Lexus Full Hybrid models.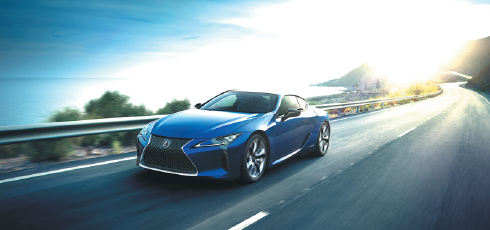 The Lexus LC500h. Lexus is positioned as a luxury brand with an image of oriental elegance, vigor and passion. [Photo provided to China Daily]

Business philosophy
Lexus has met the expectations of Akio Toyoda, president and CEO of Toyota Motor Corp, in terms of both market performance and healthy operation in China, its second-largest market, Tetsuya said.
He pointed out that the company follows a customer-first philosophy, and does not ofer models that do not meet Chinese customers' demands.
"Lexus enjoys peerless word-of-mouth in the luxury segment," he said. "We strictly follow the motto that 'the customer comes first, the dealer second and the carmaker last'. We believe our dealers are also customers."
The luxury carmaker helps its dealers make full use of resources in serving their customers instead of raising revenue by buying-in and relieving the financial pressure of car inventories.
Unlike its rivals, Lexus does not sell large numbers of cars to dealers as inventories to improve its sales figures. A luxury car dealer's inventory lasts for 10 weeks on average, but Lexus dealers' inventories last for only two weeks, according to the company.
The difference shows that a Lexus dealer, who sells 100 units a month, needs only 50 cars in stock, 200 fewer than other dealers. This means much less capital spent in advance, and releases much higher cash flows for better operation.
"We ask dealers and investors to invest in their customers for higher satisfaction rather than paying the interest generated from loans taken to buy in car stock," Tetsuya said. "I'm against overselling to dealers.
"Our target is to secure profits for dealers, even with Lexus' newly adopted mode of small scale dealerships."
Tetsuya's individual performance is assessed with dealers' revenue as the most critical factor, not wholesale figures.
Lexus' dealership network expanded to 161 by August, and is expected to reach 165 by the end of the year.
Refreshed brand
Lexus has emerged as a luxury brand with an image of oriental elegance, vigor and passion.
Lexus is about to roll out a refreshed brand strategy in 2017, in which it will lead the world through a unique operational principle and a highly attractive product lineup, Tetsuya said.
"The Lexus brand will enter a completely new chapter next year, not only in China but also in the rest of the world, with its designs undergoing tremendous changes.
"As a luxury brand from the East, Lexus has unique charm and appeal, and the essence of the brand is balance."