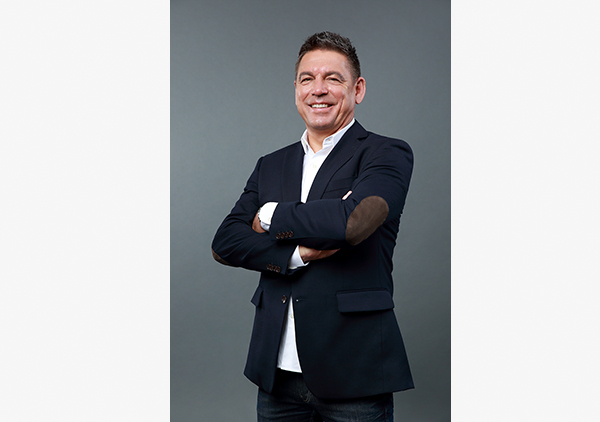 Carsten Breitfeld, Future Mobility's chief executive officer. [Photo provided to China Daily]
Future Mobility CEO says China will dominate the international electric car industry
Future Mobility Corp Ltd, the Chinese electric and smart car startup backed by Tencent Holdings and Foxconn Technology Group, plans to launch its first model before 2020 in an attempt to compete with German premium brands Mercedes-Benz, BMW and Audi.
The company's chief executive officer, Carsten Breitfeld, said in an interview last week that it would concentrate on purely electric-powered cars and would come up with a technological platform for "a whole family of cars" from the beginning, not just one model, so it will be able to increase quickly to a large production volume.
"Our core competitors will be traditional car companies, such as Audi, Mercedes-Benz and BMW, instead of emerging electric vehicle companies like Tesla," Breitfeld said. "We are really targeting their market share. We will be a premium, international and affordable brand. We are targeting middle-class customers."
The three German premium brands, which all have local production plants, control 80 percent of China's premium car market.
Daniel Kirchert, Future Mobility's chief operating officer, said the company will reveal the brand of its vehicles in the first half of next year. He said the company's first model would be priced at around 300,000 yuan ($44,865).
Huge global market by 2025
Future Mobility was launched in February this year. It plans to produce cars in China and sell them worldwide. It will have its research and development base in the southern metropolis of Shenzhen, and also have R&D units in Munich and Silicon Valley, focusing on powertrain and autonomous driving respectively.
Breitfeld said the company is evaluating two different paths for production. One is to build up its own factory, and the other is "to do contract manufacturing" because "there's a lot of production capacity stored in China".
"We are discussing detailed steps in both directions," he said. "We are going to make a final decision by the end of this year. But in the long run, it's pretty clear that we are going to come up with our own plant as we are going for big volume. Contract manufacturing could be an intermediate step to minimize our (investment) risk."
The company aims to achieve a volume between 250,000 and 400,000 units in "a couple of years", and the range is what it has to go for to be profitable, he said.
Breitfeld predicted that there would be a purely electric car market of 1.5 million units annually in China by 2020.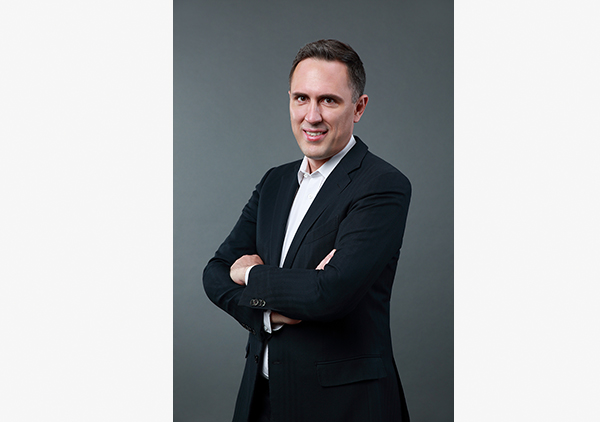 Daniel Kirchert, Future Mobility's chief operating officer. [Photo provided to China Daily]
Boosted by government subsidies, sales of purely electric vehicles in China rocketed by 450 percent to 247,482 units last year, according to the China Association of Automobile Manufacturers.
"If you look to 2025, electric cars will be very strong products taking over the market," Breitfeld said.
Thanks to the rosy market potential, lots of startups have emerged in China to produce electric and smart cars in collaboration with traditional car producers.
Heavyweight support
Besides Tencent and Foxconn, Future Mobility also has backing from China Harmony New Energy Auto Holding Ltd, a major car dealership group. Tencent is one of the biggest internet companies in Asia and Foxconn is a main assembler of Apple Inc products.
Breitfeld said Future Mobility is in discussions with the three investors to finalize its first round of strategic funding in this quarter.
"After the A round, we will have the B round and possibly a C round," he said. "We are definitely prepared to open up to the capital market and financial market where there is high interest in our company."
Before joining Future Mobility earlier this year, Breitfeld was the project manager of BMW's i8 electric sport cars. He worked at BMW for two decades.
"I really think the future of the automotive industry will be shaped in China as the country has a combination of innovation, entrepreneurship, and the market and political framework to drive the industry," he said. "This is why I decided to take the offer to run a company like this in China."
Compared with traditional carmakers, he said, Future Mobility's big advantage is that it has a small team and its decision-making is very quick "from idea to market launch of a car".
According to COO Kirchert, the company plans to grow its staff to 600 by the end of next year from a core team of around 50 at present.
"In the internet era, we are seeking close links with customers through the internet and giving them real product experience," Kirchert said.
"We should take customer ideas into consideration from product development to sales and marketing."
Kirchert, who speaks fluent Mandarin, previously ran the China operations of Nissan Motor's premium marque, Infiniti. Prior to Infiniti, he was vice-president for sales and marketing of BMW's joint venture in China.