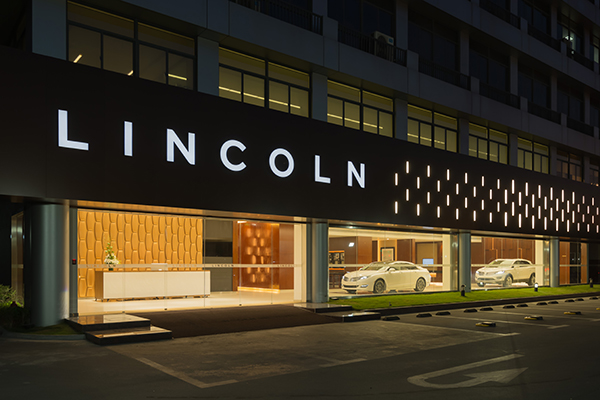 The Lincoln Institute in Shanghai trains its salespeople to deliver a personally crafted experience at dealerships. [Photo provided to China Daily] 
Ford Motors' premium brand Lincoln is focusing on customer experience to distinguish itself from its competitors in the Chinese market.
Lincoln China President Robert Parker said the Lincoln Institute in Shanghai is designed to fulfill its initiative of The Lincoln Way by training its salesmen to deliver a personally crafted experience at dealerships.
"Lincoln has always been known for its personalized service. Now, the institute will ensure each staff member personifies The Lincoln Way by shedding the traditional mindset of the detached, sales-centric approach," Parker said.
The institute is maintained by a five-star hospitality team. Dealership staff members learn how to deliver high-quality personalized service with an innate understanding of luxury retailing and high-end hospitality from more than 40 lecturers in departments of hospitality and luxury, core competency, tech and engineering, and human resources management and support.
The brand will increase its dealerships to 60, covering 50 cities, by the end of this year after it sold 11,630 cars in 2015.
Anderson Liu, general manager for network and consumer experiences at Lincoln China, said: "Customers are the center of our dealerships. One example is that spaces for show cars account for less than 28 percent of our stores. The figure could reach 70 percent at stores of some other brands."
He said that Lincoln will endeavor to enable that customers feel they are treated the way they deserve.
"I tell our colleagues that if a potential customer wants a Lincoln car for his wedding ceremony but he cannot afford it, we should not sell it but lend it to him free of charge.
"He may not afford it now. But one year or two years later when he can afford it, he will come to us because of his experience."
Lincoln also allows its customers to use its dealerships free of charge to hold exhibitions of their works or even organize business parties.
Parker said Lincoln made investments to build state-of-the-art dealerships and would like to share them with its customers, to make the dealerships a customer's home away from home.
The Lincoln Institute also encourages innovation at every level to meet evolving consumer needs.
Parker said the institute developed the Virtual Lincoln Way, which is an industry-first initiative that allows customers to tour a virtual dealership and manage their automotive purchase and ownership online.
The app allows potential customers to book test drives online and Lincoln staff will deliver the vehicle to their door.