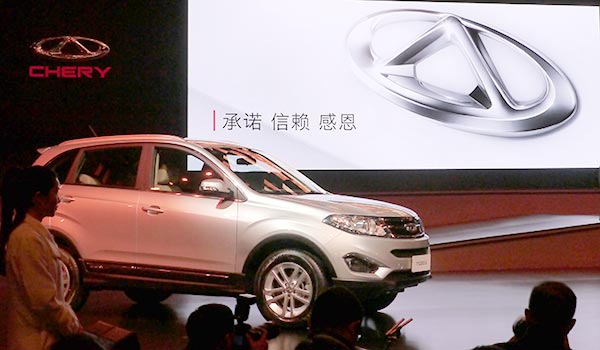 Chery's Tiggo 5 SUV is pictured at the launching ceremony on Nov 28, 2013 in Shanghai, China. [Hao Yan / chinadaily.com.cn]
CARACAS - Auto-assembling firm ZGT, a Venezuelan-Chinese joint venture, has rolled out its 40,000th car in the south American country, Venezuela's ministry of industry said Wednesday.
The number marks a milestone of win-win cooperation after three years' continuous work at the company's two assembly plants in the central states of Aragua and Carabobo, the ministry said in a press release.
The assembly lines now offer Venezuelans two automobile models of China's Chery brand cars at fair prices, said Alfredo Oran, general manager of the auto corporation.
"This social project, which was initiated by Hugo Chavez (late Venezuelan President) and has been continued under the leadership of President Nicolas Maduro, has benefited thousands," said Oran, "now more Venezuelan families have bought their cars at fair prices."
"The vehicles produced at the factories have become products with added value, because they have been developed and manufactured in our country as part of the strategic partnership between Venezuela and China," said Oran.
Thanks to their high quality, low costs and good design, Chery cars have taken the lead in the Venezuelan market, said Oran, adding that the company's after-sales service centers across the country have provided good service to the 70,000-plus Chery vehicles in the country.
Earlier, Jose David Cabello, Venezuela's minister of industry, announced that as part of reciprocal cooperation between the two countries, more than 20,000 Chery brand taxis will be manufactured for Venezuela.
Founded in 1997 in China, Chery had sold over 4.5 million vehicles all over the world, including over 1 million overseas, by the first half of 2014.
The ZGT Automotive Corporation assembles, imports, exports and distributes Chery vehicles and parts.