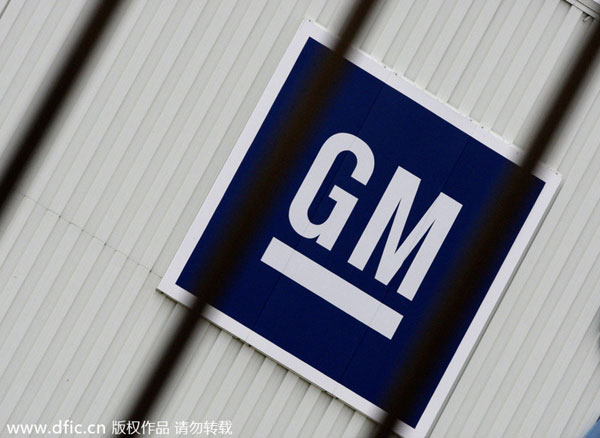 A General Motors sign is seen through a fence at an auto plant in Arlington, Texas. [File photo/dfic.cn]
CHICAGO -- General Motors Co (GM) announced on its website Friday it would pay the $35 million fine for failing to report the ignition switch defect timely.
The Detroit-based automaker has come to an agreement with the National Highway Traffic Safety Administration (NHTSA) on this matter. Apart from the maximum civil penalty, GM has agreed to a consent order to make wide-ranging changes, and notify federal transportation officials of any changes to the company's schedule for completing repair parts by Oct 4.
The ignition switch defect, which GM acknowledges has been known to its engineers since 2001, did not prompt a recall until Jan. 31 of this year. The problem has been linked to 13 deaths and 32 crashes.