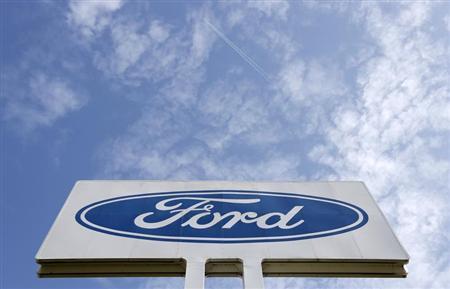 The logo of Ford Motor Co is seen at the company's assembly plant after an emergency meeting with the plant management in Genk Oct 24, 2012. [Photo / Agencies] 
Ford Motor Co, which expects a $2 billion loss in Europe this year, expects regional sales will be at the low end of the company's sales forecast during the first half of the year.
For now, the US automaker is maintaining its 2013 European vehicle sales outlook of between 13 million and 14 million, Stephen Odell, the head of Ford's European operations, said during a media roundtable at the Geneva car show.
In January, Ford said it expects to lose $2 billion in Europe in 2013 due to a punishing economic downturn in the region that has curtailed consumer spending and sales.