State sounds battle cry against pollution
By Wu Wencong (China Daily)
2012-03-21 07:57
| | |
| --- | --- |
| | |
China closed most of its lead-acid battery plants last year, and it vows to continue fighting heavy-metal pollution.
The Ministry of Environmental Protection said it checked nearly 2,000 lead-acid battery enterprises in 2011 and 81 percent of them were shut down for not meeting environmental standards, leaving only 315 in operation.
"The crackdown has made the industry upgrade its production techniques for better pollution prevention," said Zhou Shengxian, minister of environmental protection, at a national video and teleconference on Tuesday.
"Although less than 20 percent of companies remained, the total productivity has reached 190 million kilowatt-hours, exceeding that of 2010."
Nine cases of lead poisoning were reported from January to August last year.
In one case in Taizhou city, East China's Zhejiang province, 138 people were found to have excessive levels of lead in their blood, and pollution from a nearby battery plant was later shown to be the cause.
"Preventing and controlling heavy-metal pollution, and strengthening supervision of such enterprises will remain as the most important part of this year's environmental protection campaign," Zhou said.
The Ministry of Environmental Protection, the National Development and Reform Commission, and seven other government departments hold the conference each year at the start of an annual campaign against illegal polluting enterprises.
Officials vowed to continue fighting sources of pollution.
"Stricter measures must be taken this year," Zhou said.
In January and February, four incidents of lead poisoning were reported in Guangdong and Henan provinces, and the Guangxi Zhuang autonomous region.
Environmental protection departments throughout the country are asked to submit detailed plans for implementing this year's campaign to the Ministry of Environmental Protection by the end of April, Zhang Lijun, deputy minister of environmental protection, said at the conference.
All provinces are also required to make public a list of miners and processors of heavy non-ferrous metal ores, leather tanning companies and plating companies by June 30, Zhou said.
Zhao Jiarong, deputy secretary-general of the National Development and Reform Commission, said that a total of 28 billion yuan ($4.43 billion) has been allocated this year to improve sewage and garbage treatment in urban and rural areas and for the prevention of heavy-metal pollution.
Li Jing contributed to this story.
wuwencong@chinadaily.com.cn
(China Daily 03/21/2012 page5)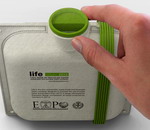 An Italian designer, Andrea Ponti, designed a recycled paper-made water container for the Milano Expo 2015, according to yankodesign.com.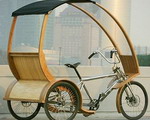 The Bamboo treecycle developed by MGT Engineering Ltd is on dispay at the 21th China Int'l Bicycle and Motor Fair.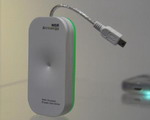 A US electronics company invented a charger that draws its power from Wifi signals.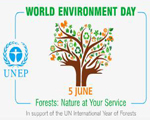 World Environment Day is an annual event that is aimed at being the biggest and most widely celebrated global day for positive environmental action. The theme this year is Forests: Nature At Your Service.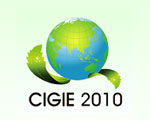 The China International Green Industry Expo 2010 (CIGIE 2010) is an important international green industry exhibition hosted by the Chinese government and held at the Beijing Exhibition Center, Nov 24 to 27.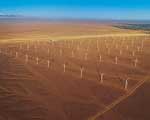 China Wind Power 2010 is the largest and most important international wind power conference and exhibition in China.