Shanxi takes the lead in going green
By Zhu Zhe and Sun Ruisheng (China Daily)
2012-03-12 09:01
| | |
| --- | --- |
| | |
Shanxi, a major powerhouse of China, is taking a lead in the country to make its resources-based economy greener and more diversified.
Starting from the founding of the People's Republic of China in 1949, this northern province has excavated 13 billion tons of coal, of which about 9 billion tons were transported out of the province, according to the Shanxi provincial government.
In 2011, the coal output of Shanxi reached a record high of 870 million tons, about a quarter of the country's total, official figures show.
However, while Shanxi was helping to meet the demands of national energy consumption, it was creating problems for itself.
"Our reliance on coal has brought side effects, such as a deteriorating environment and a single-industry economic structure," Shanxi Governor Wang Jun, who is in Beijing attending the ongoing session of the national legislature, told China Daily in an exclusive interview.
At present, about 60 percent of Shanxi's industrial output is related to coal, according to the Shanxi government. Such heavy reliance on coal has made the province's economy vulnerable.
In the 1990s and late 2000s, amid two major world financial crises, Shanxi's economic growth slowed down, principally due to shrinking demand for coal and steel.
"Restructuring our economy and exploring a new development model is a must," Wang said.
With the support and approval of the central government, Shanxi declared itself a national "pilot economic transformation zone" at the end of 2010, hoping to set an example for all energy-dependent regions in the country.
"We want to achieve progress with coal-based, diversified development," Wang said.
While upgrading the traditional industries of coal, carbon coke, metallurgy and electric power, Shanxi is making great efforts to foster new industries, such as manufacturing, new materials, food processing, logistics, tourism and culture, Wang said.
Figures from Shanxi government show that last year, investment in non-coal industries reached 209.7 billion yuan ($33.2 billion), accounting for 63 percent of all industrial investment in the province. Investment in non-energy-hungry industries was about 217.8 billion yuan, up 49.7 percent year-on-year.
A number of projects are also progressing well, such as a major new energy automobile project in Jinzhong city and a photovoltaic project in the city of Datong.
"Facts show that our strategy of economic restructuring is correct and has started to pay off," Wang said.
The governor said Shanxi is also looking to achieve a circular economy by extending the industry chain of coal.
For example, he said, while excavating coal, there is always coal gangue mixed together. In the past, such rocks were considered worthless.
"But with advanced technology and more attention to a circular economy, now the coal gangue could be used for generating power," he said.
On average, Shanxi produces about 110 million tons of coal gangue every year, of which 60 million tons, after being processed, could be used for generating power, according to official figures.
In addition, after power generation, coal and coal gangue turns into coal ash, which was considered useless in the past. But such ash contains metals, including alumina and silica. Recapturing and using them could reduce demand for natural resources.
To make better use of these "wastes", an industrial park focusing on the processing of coal ash is under construction in Shuozhou city, with an investment of 12 billion yuan.
"With technologies, waste could be turned into resources," Wang said.
The governor also said the recent integration of coalmines in the province has paved the way for Shanxi's healthy development.
Shanxi shut down about 1,500 coalmines in the past three years, and eliminated all of the small collieries, each of which had an annual production capacity of no more than 300,000 tons, official figures show.
Now there are 1,053 coalmines in Shanxi, of which more than 70 percent are capable of producing more than 900,000 tons of coal each, every year. In 2011, energy consumption per unit of GDP in Shanxi was down by 3.5 percent year-on-year.
"Shanxi has bid farewell to small collieries. This protects our resources, reduces accidents and helps safeguard the environment," Wang said.
"So the integration of coal resources is an economic issue, a social issue, and is also closely related to the restructuring of our industry."
As for private capital released from the integration, Shanxi has issued a guideline encouraging the money to go to other industries, such as infrastructure and culture.
"For example, we built 3,000 km of expressways in the past three years. A great part of the 250 billion yuan investment was from private capital."
Some other ongoing projects in cultural, agricultural, and new energy industries have also absorbed capital from former "coalmine bosses", he said.
Despite the achievements, the governor acknowledged that problems remain.
In changing the resources-dependent economy, Shanxi still sees uneven progress among different regions and enterprises, Wang said, adding that some policies are still empty words and lack implementation plans.
"But we know there will be one day when Shanxi runs out of coal. We must explore a new development model before that day comes," he said. "There is no other way but to carry on."
You may contact the writers at zhuzhe@chinadaily.com.cn and sunruisheng@chinadaily.com.cn.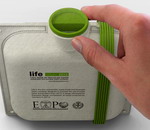 An Italian designer, Andrea Ponti, designed a recycled paper-made water container for the Milano Expo 2015, according to yankodesign.com.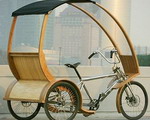 The Bamboo treecycle developed by MGT Engineering Ltd is on dispay at the 21th China Int'l Bicycle and Motor Fair.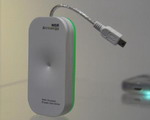 A US electronics company invented a charger that draws its power from Wifi signals.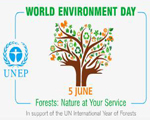 World Environment Day is an annual event that is aimed at being the biggest and most widely celebrated global day for positive environmental action. The theme this year is Forests: Nature At Your Service.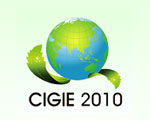 The China International Green Industry Expo 2010 (CIGIE 2010) is an important international green industry exhibition hosted by the Chinese government and held at the Beijing Exhibition Center, Nov 24 to 27.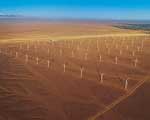 China Wind Power 2010 is the largest and most important international wind power conference and exhibition in China.