Emissions, poverty addressed
By Li Jing (China Daily)
2012-03-10 07:56
| | |
| --- | --- |
| | |
Reducing carbon emissions from the agricultural and forestry industries could help to eliminate poverty in the Chinese countryside, according to Lin Erda, a member of the Chinese People's Political Consultative Conference National Committee.
China last year raised the poverty line, quadrupling the number of people who are poor. The country has since found it increasingly difficult to combat poverty.
Meanwhile, China is trying to reduce carbon emissions amid its rapid urbanization.
The two seemingly contradicting goals can be met at the same time if China's emerging carbon-trade market, in which allowances to release a certain amount of emissions can be traded, were put to good use, said Lin, who is also a researcher with the Chinese Academy of Agricultural Sciences and a member of China's national climate change expert panel.
"My proposal is to design a carbon-trade mechanism that would compensate farmers for their attempts to reduce emissions of greenhouse gases from their agricultural activities, so we arrive at something that accomplishes the twin goals of eliminating poverty and reducing carbon emissions," Lin said.
"By tapping into China's emerging carbon trade market, industrial polluters - especially big State-owned enterprises - could offset some of their carbon emissions. In turn, the money they pay for such carbon credits can help farmers."
Changing agricultural practices - using bio-methane, for instance, instead of fossil fuels in the countryside - can help prevent a significant amount of greenhouse gas emissions. Lin said various test projects in China have already shown that reductions in carbon emissions can be measured, verified and traded.
"And actually China's agricultural sector has a huge potential for reducing carbon emissions," he said.
China failed to meet its 2011 target for reducing carbon intensity - the amount of carbon emitted for each unit of the country's economic growth - according to a government work report delivered by Premier Wen Jiabao. But detailed figures about that matter have not been released yet.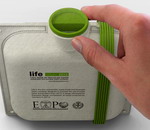 An Italian designer, Andrea Ponti, designed a recycled paper-made water container for the Milano Expo 2015, according to yankodesign.com.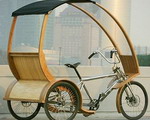 The Bamboo treecycle developed by MGT Engineering Ltd is on dispay at the 21th China Int'l Bicycle and Motor Fair.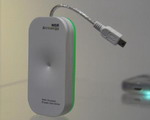 A US electronics company invented a charger that draws its power from Wifi signals.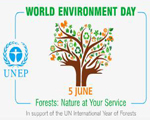 World Environment Day is an annual event that is aimed at being the biggest and most widely celebrated global day for positive environmental action. The theme this year is Forests: Nature At Your Service.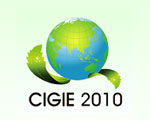 The China International Green Industry Expo 2010 (CIGIE 2010) is an important international green industry exhibition hosted by the Chinese government and held at the Beijing Exhibition Center, Nov 24 to 27.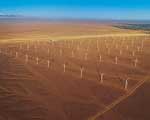 China Wind Power 2010 is the largest and most important international wind power conference and exhibition in China.