The 'greening' of the car industry
By Li Fangfang (China Daily)
2012-02-13 08:05
| | |
| --- | --- |
| | |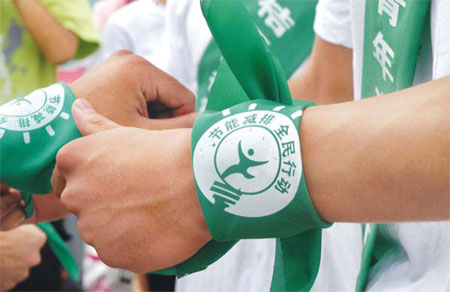 Volunteers wearing wrist bands supporting a global campaign for energy conservation. According to a recent survey jointly conducted by Tsinghua University and public relations firm Ruder Finn, 92.1 percent of consumer respondents say they are concerned about corporate social responsibility in the automobile industry, a figure much higher than in other industries. Xu Xing / for China Daily

BEIJING - For German automaker Volkswagen AG, China is not only its biggest market for high quality cars but also a place where it is investing heavily in a global standard "green" manufacturing base.
Volkswagen built the new plant in a joint venture with local partner FAW Group in Chengdu.
It opened on Oct 13 and is hailed as a global benchmark for factory energy efficiency, resource utilization and environmental protection.
It incorporates the world's most advanced technology and equipment and also involves Volkswagen's state-of-the-art measures for sustainable development.
Manufacturing includes control measures before, during and after production using 22 worldwide standardized environmental criteria designed to minimize the impact on the environment and better utilize energy and resources.
In the press shop aluminum scraps are 100 percent recycled. In the welding shop, new techniques enable a 72.3 percent saving of electricity compared with using traditional machines,
The welding production line has 240 robotic operations and is the most advanced in China. It can finish welding work on 60 cars an hour.
The paint shop features "eco-dry scrubber" technology, which reduces by 90 percent the amount of water used on the paint line.
Through using pulverized lime instead of water to deal with paint fog, the technology, currently unique in China, can help the FAW-Volkswagen Chengdu plant save 2,600 tons of water a year. Moreover, the used pulverized lime can be reused as raw material in the cement industry.
It also reduces carbon dioxide emissions from the final paint line by nearly 10,000 tons, or 19.6 per cent. The 100 percent automation rate creates a perfectly smooth paint surface on the cars.
At the general assembly line, a closed water cycle is used to test car seals. The latest conveyance machinery is employed to save energy.
The plant has already achieved a yearly output of 350,000 cars, which will be increased to 450,000 cars after it is fully completed in 2013. The joint venture is producing the new Jetta and Sagitar models and will manufacture A-grade, A0-grade, B-grade vehicles, four-wheel drives and hybrid electric cars in the future.
According to a recent survey jointly conducted by Tsinghua University and public relations firm Ruder Finn, 92.1 percent of consumer respondents say they are concerned about corporate social responsibility (CSR) in the automobile industry, a figure much higher than in other industries.
"Consumers are the most direct and essential resource of enterprise profits and they are showing unprecedented concern for CSR today. And green production is one of the key sectors for a company to achieve its sustainable development," said Fiona Lang, associate account director of Ruder Finn CSR team.
"In the short term, the huge investment in 'green' production will put pressure on the company's costs. However, through innovative technology, production processes and management, the company may increase its efficiency, thereby reducing operational costs from a long-term perspective. Moreover, as more consumers adopt an eco-lifestyle, their likes and dislikes are having more and more direct influences on the reputation and performance of enterprises."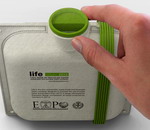 An Italian designer, Andrea Ponti, designed a recycled paper-made water container for the Milano Expo 2015, according to yankodesign.com.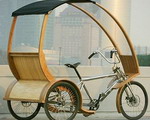 The Bamboo treecycle developed by MGT Engineering Ltd is on dispay at the 21th China Int'l Bicycle and Motor Fair.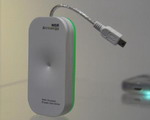 A US electronics company invented a charger that draws its power from Wifi signals.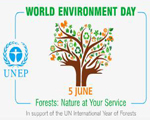 World Environment Day is an annual event that is aimed at being the biggest and most widely celebrated global day for positive environmental action. The theme this year is Forests: Nature At Your Service.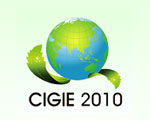 The China International Green Industry Expo 2010 (CIGIE 2010) is an important international green industry exhibition hosted by the Chinese government and held at the Beijing Exhibition Center, Nov 24 to 27.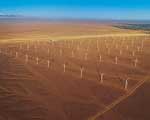 China Wind Power 2010 is the largest and most important international wind power conference and exhibition in China.