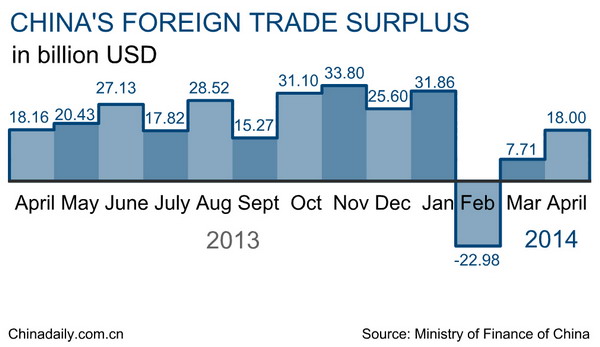 BEIJING -- China's foreign trade volume declined 0.5 percent year on year from January to April to $1.32 trillion, customs data showed on Thursday.
Exports decreased 2.3 percent year on year while imports went up 1.4 percent during this period, the General Administration of Customs (GAC) said.
The trade surplus stood at $35.24 billion, down 41.4 percent from a year ago.