Universal access to internet can be new path to growth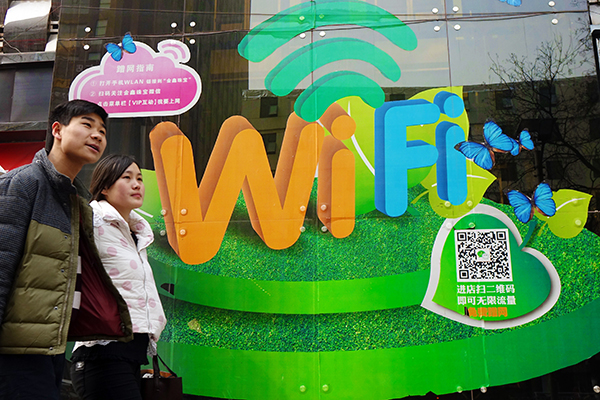 A couple pass by a big advertisement promoting free Wi-Fi service at a mall in Zhengzhou, Henan province. [Photo/China Daily]
A world where every citizen is connected to the internet needs to happen. In today's digital economy, connectivity is crucial for equality and sustainable development. The positive news is the world is off to a good start in its commitment to broadband. Mobile broadband is now the fastest-growing technology in human history and recognized as a key driver of growth and an important catalyst. The total number of mobile-broadband subscriptions will reach 3.6 billion worldwide by the end of 2016, almost half of which are broadband-enabled.
The not-so-positive news is we're falling short in our infrastructural investments. In 2016, International Telecommunication Union data revealed that the digital divide is widening between the industrialized and least developed economies. Incredibly, some 3.9 billion people do not have the means to access the internet.
In a world where many take for granted faster and faster online connections, cloud-based platforms or mobile-based business models, it's easy to forget that these experiences, opportunities and benefits are unreachable for half the citizens of the world.
This connectivity chasm needs to be eliminated and put forward as an international policy priority, or we risk exacerbating global inequality. Delivering affordable access to broadband networks can scale up education, health, agriculture and financial services - just some of the important sectors that can benefit from enhanced connectivity.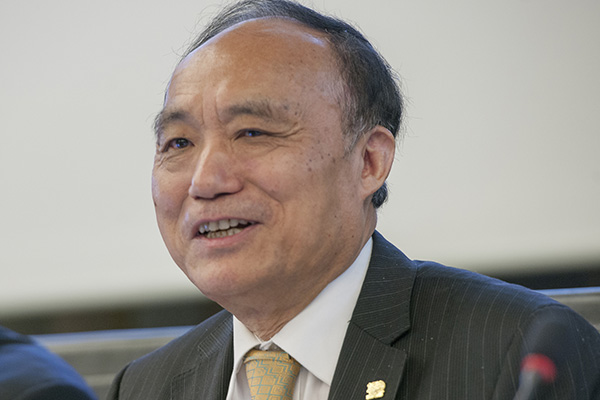 Zhao Houlin,secretary-general of ITU, the UN's specialized agency for information and communication technologies. [Photo provided to China Daily]
Regional projects to improve interconnectivity are important but often overlooked. Initiatives such as the Belt and Road Initiative and the China-Africa projects are great examples of what can be achieved.
The combination of the Digital Silk Road with the Belt and Road Initiative puts the spotlight on the importance of building physical connectivity infrastructure and sends out a strong message that in today's world, everything depends on information and communication technologies.
The opportunities for digital financial services to help accelerate change could be one of the great global "quick wins" if properly managed.
Consider that there are over 2 billion adults around the world without access to a bank account but almost every one of these - some 1.6 billion - has access to a mobile phone. Consider further that it is developing countries themselves that have pioneered the use of digital financial services - or "mobile money" - to spread financial inclusion, capitalizing on the ubiquity of mobile devices to bank the unbanked.
Yet despite the clear potential to extend financial inclusion, the use of mobile money has yet to achieve a significant scale. Experts working with the ITU to develop international standards for digital financial services are advocating "risk-based, proportionate regulation," asserting this approach could be instrumental in striking a balance between the need to increase financial inclusion and the need to ensure adequate consumer protection and security of the financial system.
Connecting the unconnected will create high-impact social entrepreneurship and socio-economic growth. According to the UN Broadband Commission for Sustainable Development, building infrastructure to connect the next 1.5 billion people by 2020 will cost an estimated $450 billion. Yet, this should not be seen as a "cost" but as an "investment" - an investment in all our futures as we build a more resilient, sustainable and equitable world.
To this end, I call on governments to enhance planning processes for broadband infrastructure. Governments and industry need to come together in ever-more innovative public-private partnerships, work together to prioritize affordable and universal access to broadband and deliver digital inclusion for all citizens.
Let's seize the opportunity and invest in bringing billions of people into the global digital economy.
The author is secretary-general of ITU, the UN's specialized agency for information and communication technologies (ICTs)