Experts offer views on improved Web governance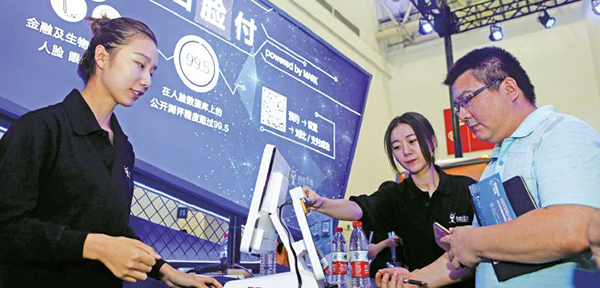 Visitors try to pay for goods using facial recognition software during an online safety promotion week in Wuhan, Hubei province, in September. Payment apps are transforming China's retail sector and have raised people's awareness on cyber safety. [Photo/China Daily]
Editor's note: Five Chinese security and legal experts share their ideas on a series of questions related to major cyberspace-related issues, including the new cybersecurity law and organization of the industry.
Q1 China's first cybersecurity law was published in early November. What is your opinion on it and what effect do you think it will have?
Q2 Chinese judicial bodies, especially courts, have contributed a lot to combining legal services with the internet in recent years. What do you think about this and what issues should be considered in this process?
Q3 What urgent problems in the administration of cyberspace do you think should be resolved right now?
Q4 What topics or issues do you look forward to discussing at the WIC?
Q5 It's the third time that the WIC has been held in China. What consensus can be reached or should be reached at the conference?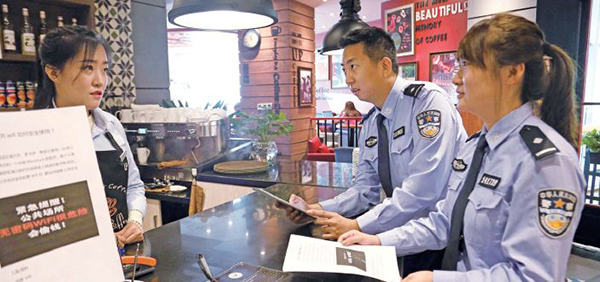 Police officers in Shenyang, Liaoning province, tell a trader how to help prevent cyber crime on Wi-Fi networks. The growing availability of public Wi-Fi networks creates more opportunities for criminals to steal information from people's mobile phones. [Photo/China Daily]