China seen driving e-healthcare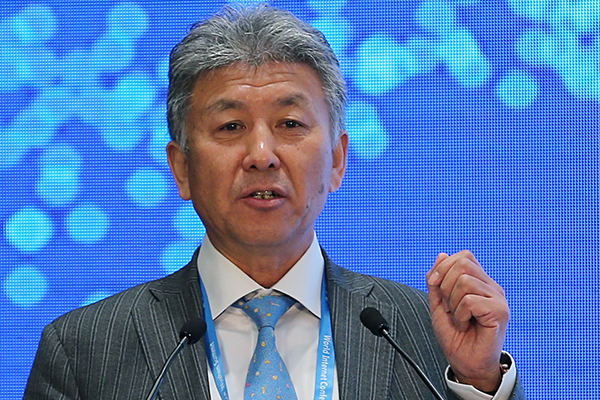 Liu Jiren, chairman and CEO of Neusoft Corp. [Photo provided to China Daily]
China's enthusiastic adoption of innovative e-healthcare systems could encourage the rest of the world to make the internet an integral part of their medical care.
Liu Jiren, chairman and CEO of Neusoft Corp, one of China's largest IT solutions and services providers, said the country, being an early mover into the field, enjoys many advantages, and can help build "internet+healthcare" platforms across the world.
China's big hospitals have continually invested in upgrading their IT infrastructure. Combined with the surge in use of smartphones, mobile internet and big investments in innovation, e-healthcare has a bright future in China, he said at the third World Internet Conference in Wuzhen, Zhejiang province.
"Two of 20 hospitals equipped with the world's most developed internet-based management systems are based in China," said Liu."Compared with the US healthcare reform, we don't have to overcome legacies and constraints-and authorities (in China) have always initiated innovative ideas to transform the industry."
Liu attended the "Internet + Smart Healthcare" session and underlined promotion of collaborative innovation and cooperation between industry, universities, research centers and app developers. All of them should seek new modes of global health governance.
Neusoft recently established Ningbo Cloud Hospital, China's first such platform. It is operated through collection, analysis and use of large amount of healthcare-related data.
The cloud hospital strengthens industrial supervision, and helps control ever-rising healthcare expenses. It also seeks effective approaches to solve the problem of expensive and difficult ways for individuals to consult a doctor.
Currently, it is connected to 100 healthcare organizations, and 226 doctors and family physicians.
Its four "cloud diagnosis rooms" focus on hypertension, diabetes, psychological problems and general ailments.
For long, venture capital has funded new projects involving internet-driven healthcare in China. Success of such ventures is encouraging the country's investors, entrepreneurs and academia to explore the next higher level in this field.
Liu, however, hastened to add that doctors can never be replaced by internet and artificial intelligence. To create convenience for consumers, laws and regulations should not be disregarded, he said.
Wang Chen, president of the China-Japan Friendship Hospital in Beijing, said that professionalism of the medical industry should be respected when investors back ventures involving cooperation with the internet sector.