Artificial intelligence will completely change the world, says expert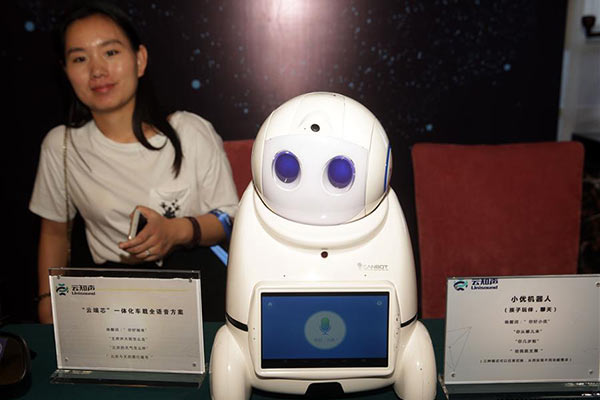 A staff member presents a robot designed for children at the 2016 Chinese Congress on Artificial Intelligence (CCAI 2016) in Beijing, capital of China, August 26, 2016. [Photo/Xinhua]
Artificial intelligence sounds mysterious to many people, but it has been a part of our life, an expert said at the Third World Internet Conference in Wuzhen, East China's Zhejiang province, on Wednesday.
The voice recognition function for mobile internet search used by Baidu, for instance, is an application of artificial intelligence, said Sun Ninghui, director of the Institute of Computing Technology, Chinese Academy of Sciences.
The tech company's "Baidu Doctor", which can simulate dialogues between a patient and a doctor, and read large amount of literature and the patient' records, is another example of how artificial intelligence is applied, he added.
Besides, artificial intelligence is also used in image recognition and teaching, according to Sun.
More applications such as autonomous vehicles would soon enter our life, Sun said, referring to Baidu's driverless vehicle which recently underwent road tests.
"What has been achieved until now has been like 'tiny bricks and tiles' when it comes to future of artificial intelligence," he added.
"When the age of artificial intelligence dawns, our life and work will completely change," Sun said.