Cautious optimism about 2017
Editor's note: The World Economic Forum is held in Davos, Switzerland from Jan 17 to 20. The prospects of the Chinese economy and how it will intertwine with the global economy against the backdrop of increasing uncertainties are among the topics discussed at the forum. We interviewed 18 chief executives from leading multinational companies to share their outlook on China as well as their corporate strategies in 2017.
1. What's your expectation for China's economic growth in 2017? What are the major opportunities and challenges for China?
2. How would you align your business strategy with the main themes of China's 13th Five-Year Plan like innovation, upgrading of manufacturing capability, green growth and urbanization?
3. What are your expectations with regard to 2017 revenue and profit of your business in China?
4. What kind of impact will a stronger US dollar and a more flexible renminbi exchange rate have on your business in 2017?
5. Do you plan to increase your investment in China?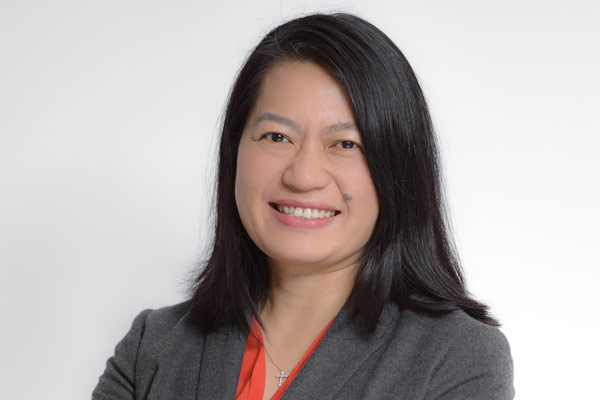 Celina Chew, president of Bayer Group Greater China.
A1 China has set 2020 as the target to realize the "centenary goal" of building a moderately prosperous society. This involves doubling both its 2010 GDP and the 2010 per capita income of urban and rural residents. In order to do this, China must maintain medium-to-high rate of economic growth from now until 2020, while prioritizing better quality and more sustainable growth. I expect the government will work to ensure that economic growth in 2017 contributes to this centenary goal. In this regard, an opportunity is the "comprehensive health" concept as well as the "healthy China 2030" blueprint which covers public health services, environment management, the medical industry and food and drug safety. This provides opportunities for industries to contribute. One challenge will be the implementation of reforms.
A2 The main themes of the plan are very much in line with Bayer's philosophy and mission, and our strategy for China. Bayer's development plan in China, as well as globally, is centered on innovation. Innovation has been a key contributor to Bayer's success over 150 years, and will continue to drive its growth. We are also upgrading our manufacturing capabilities. For example, we recently inaugurated the 100 million euro expansion of our pharmaceutical production site in Beijing.
A3 Bayer's global results have shown strong earnings growth for year to date Q3 2016, with an excellent performance from our pharmaceuticals business and contributions from our consumer health and crop science businesses. Our business here has contributed to our global results and Greater China is still the third largest market for Bayer. We are well-positioned to ensure that Greater China will continue to have a positive input for Bayer Group results in 2017.
A4 The stronger US dollar will have a limited impact on Bayer's business in China in 2017 as most of our foreign exchange-related operations are denominated in euro.
A5 China is a key market for Bayer and a driving force for our growth. China is also a major focus of our global strategy. Bayer has invested in China over many years, not only in terms of local production sites for all three of our business divisions (pharmaceuticals, consumer health and crop science) and the acquisition of Chinese businesses, but also in a professional and talented organization. We will continue to invest in China.