Top 10 safest countries for Chinese tourists
Chinese tourists think their own country is the safest place to travel, according to a survey conducted by Ctrip, one of nation's largest travel service providers.
Of thousands of respondents, China got the highest of 67 percent vote, followed by Japan and Singapore, with 51.6 percent and 47.5 percent respectively.
The results also show that terrorism, natural disasters, infectious diseases are factors among tourists' comprehensive consideration, and the unsafe factors also include unfriendly local people, prohibitively service prices, and corrupt local government.
In the Chinese tourists' view, these 10 countries below are the safest.
No 10 United Arab Emirates (UAE)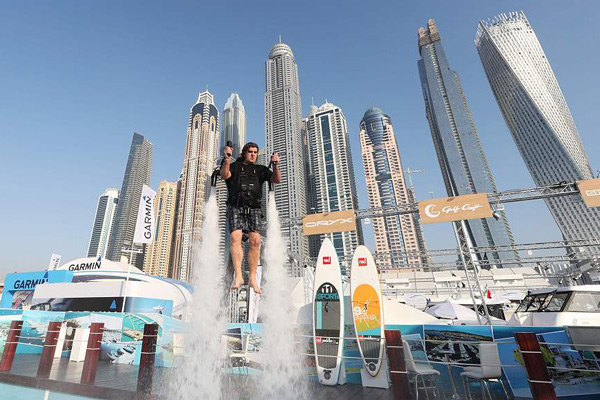 A man performs on a flyboard at the Dubai International Marine Club during the Gulf emirate's international Boat Show on Feb 28, 2017. [Photo/VCG]