Top 10 countries projected to attract most FDI
China has retained its top-three ranking in the 2017 edition of A.T. Kearney's Foreign Direct Investment Confidence Index as investors turn more optimistic about its economic prospects.
"China is the third-largest recipient of FDI in the world. Beijing appears keen to continue to improve China's attractiveness to foreign investors with its continued plans to cut red tape for foreigners and its announcement to increase foreign investment in healthcare, education, sports and culture. If implementation of these reforms is successful and the new rules are transparently applied, then China's FDI inflows may grow even more in the coming years," said Dan Starta, Partner and Head of Greater China at A.T. Kearney.
The index is a forward-looking analysis of how political, economic, and regulatory changes will likely affect FDI inflows into countries in the coming years. The index is constructed using primary data from a proprietary survey administered to senior executives of the world's leading corporations. Respondents include C-level executives and regional and business leads. All companies participating in the survey have annual revenues of $500 million or more.
Let us take a look at the top 10 countries expected to attract most foreign capital.
No 10 Singapore
Score: 1.61
Ranking change from 2016: Flat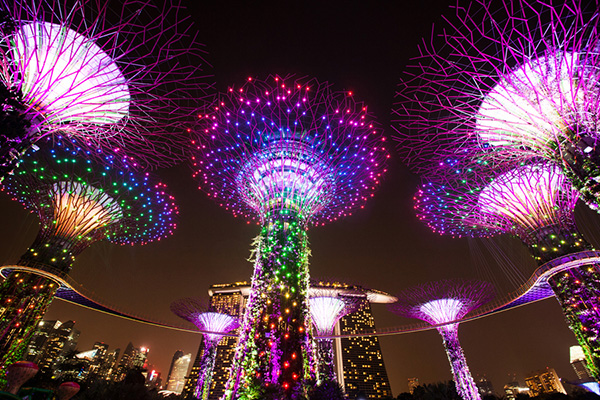 Solar-powered "Supertrees" at Gardens by the Bay stand illuminated at night in front of the Marina Bay Sands hotel and casino in Singapore, March 22, 2015. [Photo/VCG]