Top 10 companies generating value for top investors
The world's venture capital industry in 2016 saw declining valuations but venture capital investments in China hit an all-time high, Forbes reported on Tuesday.
Chinese companies received $31 billion in funding in 2016, a 19 percent increase from the previous year, as companies in artificial intelligence, robotics, and the internet of things continue to attract investor attention, according to the report.
Let's take a look at the top 10 companies that made the greatest difference for this year's top 100 investors in the world.
No 10 ZTO Express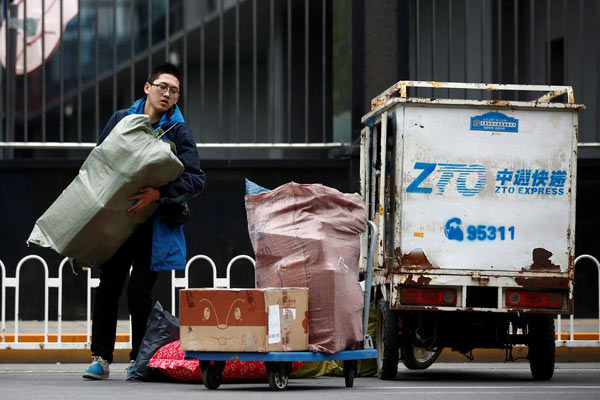 A man unloads parcels from a ZTO Express delivery vehicle in Beijing on October 27, 2016. [Photo/Agencies]