Major topics at Boao Forum for Asia
The annual conference of Boao Forum for Asia will be held in Boao, Hainan province, from Thursday to Sunday.
"Globalization and Free Trade, the Asian Perspective" is the theme of the conference. More than 80 ministers, leaders of international organizations and business executives will attend.
The forum will include 44 sessions. Let's take a look at the topics to be covered.
Session 1: The future of education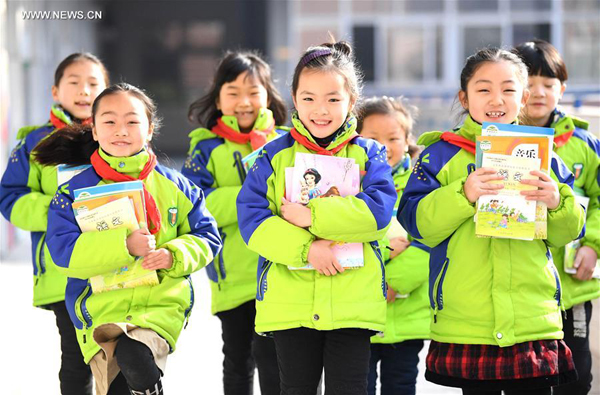 Students receive new books at Fenghua Primary School in Bozhou, East China's Anhui province, Feb 13, 2017. [Photo/Xinhua]