Jiangsu's annual output of Tibetan home decor hits $120m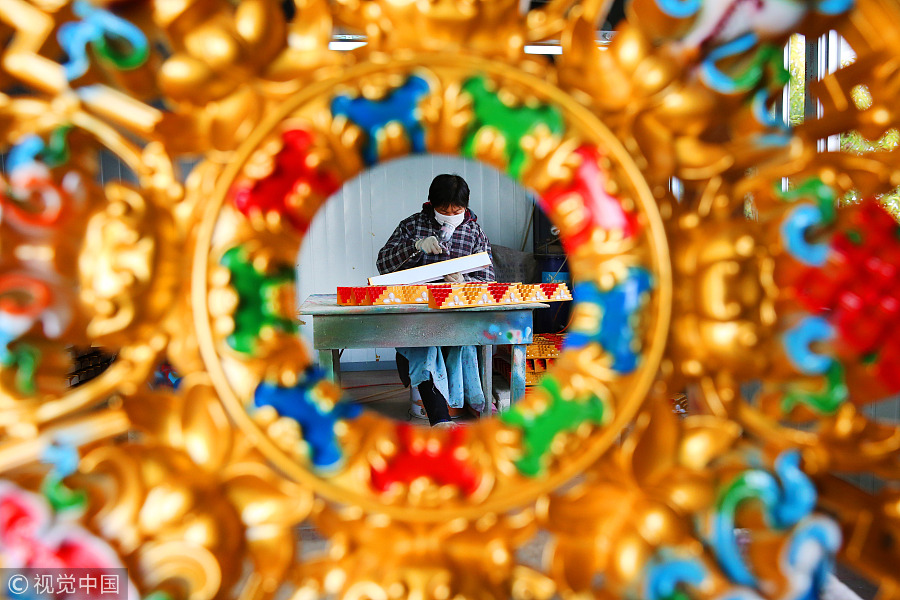 A villager makes Tibetan home decorations in Yanggang village in Jiuhua town, Rugao city, East China's Jiangsu province, Nov 20, 2017. [Photo/VCG]
The annual output value of Tibetan home decorations has reached 800 million yuan ($120.45 million) in Yanggang village in Jiuhua town, Rugao city, East China's Jiangsu province.
Market data shows Yanggang villagers produce over 60 percent of the home decor used by people living in Lhasa.
Each year about 800 million yuan in products is sold in settlement areas for Tibetans and other ethnic groups in the Tibet autonomous region, Inner Mongolia autonomous region, and Qinghai, Yunnan and Sichuan provinces.
Jiangsu province's Yanggang village is one of the few Tibetan home decor production centers outside Tibetan residential areas in China.