Alibaba sales race ahead on Singles Day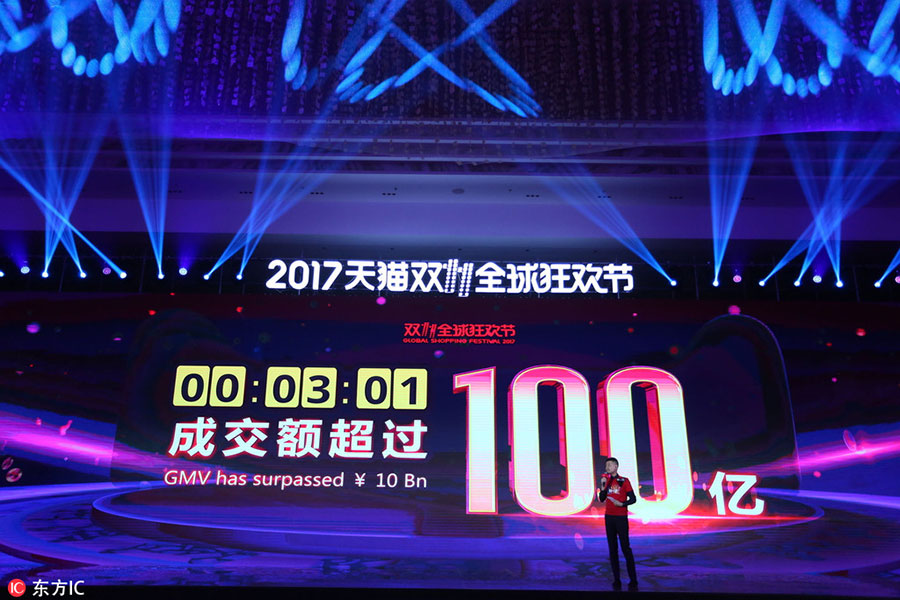 Sales on Alibaba's platforms race above 10 billion yuan ($1.53 billion) in just three minutes on Nov 11,2017.[Photo/IC]
Sales on Alibaba's platforms raced above 10 billion yuan ($1.53 billion) in just three minutes, smashing last year's mark of about seven minutes as the e-commerce behemoth raised the curtain of its ninth annual shopping extravaganza called Singles Day on Saturday.
Around 93 percent of deals placed in the first couple of minutes were conducted via mobile devices, the company said.
To attract customers who already regard online shopping as common place, Alibaba has promised to dish out promotions on more than 15 million products from 140,000 brands on its marketplaces, up from 100,000 brands in 2016.
The company has also upped the ante in its social media efforts by providing more interactive content and entertainment, including a catwalk show offering a glimpse of products on offer as well as a star-stubbed countdown gala in Shanghai.