China's largest online literature company eyes HK listing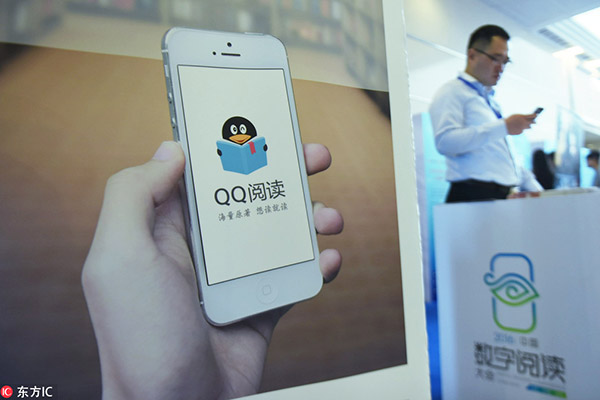 A poster shows Tencent's online reading platform at an expo holds in Hangzhou, Zhejiang province, April 13, 2016. [Photo/IC] 
China Literature Ltd, an online publishing and e-book company that was split from Chinese tech conglomerate Tencent, launched its road show for an IPO (initial public offering) in Hong Kong on Monday.
The move is expected to raise $1.1 billion, news agency Reuters said.
The company plans to issue 151 million shares at between HK$48 ($6.15) and HK$55 ($7.05) per share, news media Securities Times citing China Literature's files, said. The joint sponsors of the issuance are Morgan Stanley, Bank of America Merrill Lynch and Credit Suisse.
After it is listed on the Hong Kong Stock Exchange on Nov 8, China Literature's shares will be the most expensive new entry in the market this year, Securities Times said.
The capital will be used to expand its online reading businesses and marketing campaigns as well as invest in entertainment products developed on online novels.
Currently, Tencent holds 65.38 percent of China Literature's shares, while private equity firms Carlyle Group, 12.2 percent, and Trustbridge Partners, 6 percent, and others own the rest.
According to Securities Times, Tencent will seek to hold at least 50 percent of China Literature's shares after the company goes public next month.
As China's largest online literature-focused company, China Literature has more than eight well-known online literature websites in the country, and cooperates with 6.4 million authors to manage their 9.6 million works.
In the first half of this year, the company's revenue increased 92.5 percent to 1.9 billion yuan ($287 million), compared with the same period of last year, and its profit was 214 million yuan in the same time, according to China Literature's financial report.
However, the company warned investors in its prospectus that although the company runs many online websites, not all of them have official license that allows publishers to run online literature services.