Nation has growing role in global economic governance
Editor's Note: The Communist Party of China is holding its 19th National Congress in Beijing. China Daily asked four prominent experts for their views on developments in China and the country's global leadership.
As a supporter of globalization and sustainable development, China is playing an increasingly important role in global economic governance, according to the head of the Organization for Economic Cooperation and Development.
Angel Gurria, the OECD's secretary-general, said the nation's continued development and successful transition from a country with double-digit growth rates to one with more sustainable high single-digit rates has been its most notable achievement during the past five years.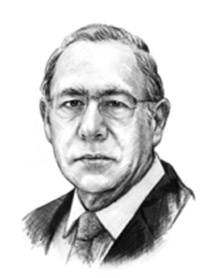 Angel Gurria, secretary-general of the Organization for Economic Cooperation and Development. [Photo provided to China Daily]
He attributes China's smooth economic transition largely to a series of structural reforms and predicted that the country will remain the major driver of global growth for the foreseeable future.
Gurria said the Belt and Road Initiative, proposed by President Xi Jinping in 2013, has the potential to accelerate the economic integration of Asia, Europe and Africa by improving connectivity, trade and investment.
One of the most visible changes in China, he said, is the abundance of internet-based services, including mobile payments and the sharing economy.
"These innovations have changed Chinese lives, well ahead of many other more economically advanced countries," he said.
Gurria said today's China is innovative, dynamic and flexible, but he warned that there are challenges ahead.
"A major challenge China will face in the coming years will be to accelerate structural reforms to the extent necessary to keep growth rates at a relatively high level," he said, adding that growth will become increasingly reliant on productivity gains as the working population ages and shrinks.
He said a level playing field for private Chinese businesses, foreign companies and State-owned enterprises is crucial.
Speaking ahead of the 19th National Congress of the Communist Party of China, Gurria said he has met Xi several times, and that the Chinese president's leadership and vision had left a deep impression. He hopes the important gathering will continue to support a leadership that gives impetus to the reforms and keeps the economy on a path of stability.
"We also look forward to seeing a reiteration of China's commitment to openness and economic globalization, as affirmed by Xi this year," said Gurria, who stressed that the OECD stands ready to further strengthen its policy support for China's reforms, and to join hands to create better policies for both Chinese people and the world.
As a key contributor to global economic growth and as the world's most populous nation, China has become an indispensable partner in seeking common solutions to challenges, such as poverty and climate change, he said.
"The remarkable economic and social progress China has achieved over recent decades offers unique insights for other developing countries as they build capacity and institutions to improve living standards for their citizens," he said.
Gurria said he believes China is ahead of many more developed countries in laying the foundations for a more resource-efficient, low-carbon and highly digitized economy.