Economic performance in early 2017 beyond expectation
Editor's Note: The Communist Party of China will hold its 19th National Congress from Wednesday. In the runup to the meeting, China Daily asked two prominent experts for their views on developments in China and the country's global leadership.
Margit Molnar, head of the China Desk of the economics department of the Organization for Economic Cooperation and Development
What's your biggest expectation for the 19th CPC National Congress?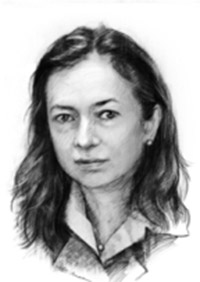 Margit Molnar, head of the China Desk of the economics department of the Organization for Economic Cooperation and Development. [Photo provided to China Daily]
An important issue is how to ensure stable and inclusive growth in the coming years. To unleash additional growth engines, the current momentum of reforms should continue. These broadly include reforms that boost productivity, such as improving the utilization of innovation outputs or reducing the burden on doing business, and reforms that improve inclusiveness, for example, reforms ensuring equal access to a certain quality of public services nationwide.
What economic indicators have increased your confidence about the Chinese economy?
H1 performance was beyond expectations. After such a strong first half, it would be hard to have a weak 2017, given the carry-over effects. In the first half of the year, we saw strong industrial production growth (which was particularly strong in some new and high-tech sectors, such as robotics) as well as the recovery of enterprise profits and, on the demand side, strong growth of infrastructure investment. Also, external sector recovery contributed to the strong growth performance.
What are the big challenges ahead for China's economy?
Most people have ruled out the possibility of a hard landing in China, but it is important to ensure that some sources of vulnerability do not derail the growth process. Corporate leverage is still high, though it has moderated somewhat judging from recent data. Another issue is local debt. Implicit and contingent sub-national government debt has continued to accumulate through increasingly innovative ways and has necessitated a new set of regulations. Without the removal of implicit guarantees, however, it is difficult to stop debt accumulation.
What valuable experiences can China offer other regions and countries to boost their own development?
In a short period China has become the top innovator in the world. It has overtaken the United States in terms of the number of patents filed recently, and it is well ahead of other countries in terms of mobile apps and the shared economy. An important lesson to learn from China is how to channel funds for purposes that are deemed important for long-term growth, such as innovation-oriented research and how to create an environment for certain innovations to thrive. I would also add that utilization or commercialization of innovation is equally important, and that the environment for innovation needs to be properly covered by regulations to ensure a level playing field.
How would you summarize the most impressive achievements of the OECD and Chinese authorities?
Having been able to follow this cooperation for nearly 20 years, I would say agreeing on producing economic surveys with government support across the board was a milestone in our relations. We also produced a report on intergovernmental fiscal relations, which also received support from across the government. Then, we have received a large number of people seconded from various Chinese government agencies, while China has joined a number of our committees.