PBOC inches closer to digital currency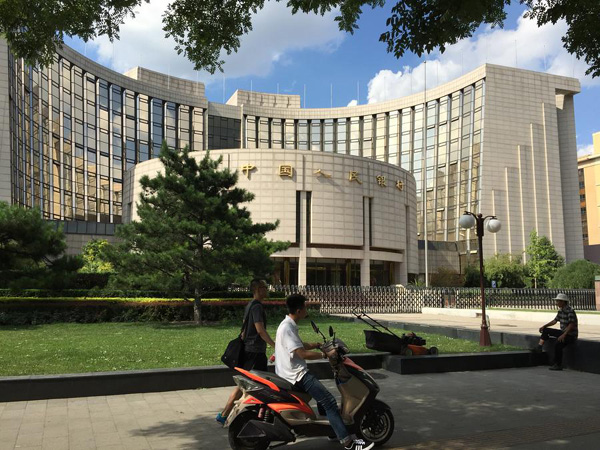 The People's Bank of China (PBOC) is seen in this photo taken on June 12 in Beijing. [Photo/Xinhua]
The People's Bank of China, China's central bank, has completed trial runs on the algorithms needed for digital currency supply, taking it a step closer to addressing the technological challenges associated with digital currencies, according to a top official associated with the project.
Yao Qian, director-general of the Institute of Digital Money at the PBOC, said China's central bank has successfully designed a prototype that can regulate the supply of its future digital fiat currency.
The successful simulation of money supply paves the way for the central bank to become the future sole regulator and policymaker governing the value of digital fiat currency, said Yao.
Digital fiat currencies are the digital forms of a sovereign currency that is backed by the central bank.
Unlike Bitcoin or other digital money issued by the private sector, the digital fiat currency has the same legal status as the Chinese yuan, the only fiat currency issued by the People's Bank of China.
There is no timetable for the introduction of the currency, but once introduced, China is likely to become the first country that would deploy a digital fiat currency.
China's central bank has been actively preparing for digital fiat currencies since last year.
Earlier in June, the central bank finished several digital money trials involving fake transactions between it and some of the country's commercial banks.
"China has been at the forefront in digital payment technology development," said Di Gang, a senior engineer of the institute.
"However, it would still be some time before the currency goes public," said Di, adding that, "the central bank is proceeding very cautiously."
Apart from solving the technology challenges, there are a number of other concerns that are yet to be solved such as managing risks and improving efficiency, according to Di.
The government also needs to factor whether the public would use the new currency, he added.
"The central bank might be able to start trials in some developed regions such as Beijing, Shanghai and Guangdong province, and see how citizens respond to the digital currency," he said.
The development of a digital currency comes at an opportune time for China, said Yao.
The rapid development of the electronic payment sector and thriving private digital currencies have made it imperative for China's central bank to move quickly in digital finance.
Looking ahead, deploying the digital fiat currency is expected to be smarter and more intelligent compared to the payment providers using existing currencies, such as Alipay, according to Yao.