Big Four banks more influential than BRICS' peers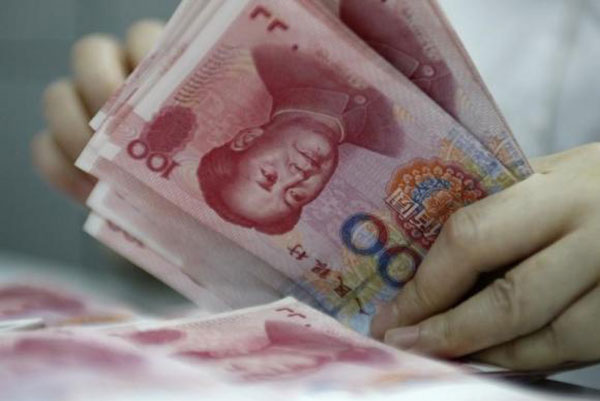 An employee counts yuan banknotes at a bank in Huaibei, Anhui province, June 22, 2010. [Photo/Agencies]
Bank of China (BOC) was ranked the first among banks of BRICS countries in the newly modified Bank Internationalization Index (BII), according to a report jointly released by the Academy of Internet Finance (AIF) of Zhejiang University and the International Monetary Institute (IMI) of Renmin University of China on Sept 23.
Based on the new index in the report, titled East or West, Home is Best? — Are banks becoming more global or local?, the Standard Bank of South Africa took the second spot, India's Bank of Baroda the third, VTB Bank of Russia the 4th and Bank Bradesco of Brazil the 16th rank.
The report said the four big State-owned banks, BOC, China Construction Bank (CCB), Agricultural Bank of China (ABC) and Industrial and Commercial Bank of China (ICBC) have proven to be more influential and better recognized globally than their peers from developing economies. The ICBC occupied the fifth spot, the report said.
"2016 has witnessed the sluggish recovery of the world economy and increasing policy uncertainty risks across the globe. China's economy maintained a slower but stable performance. With the supply-side structural reform pushing forward domestically, the Belt and Road Initiative, and cooperation with the BRICS economies were also strengthened," said Professor Ben Shenglin, dean of AIF.
Within the BRICS, India and South Africa each had three banks in the top 10; while both China and Russia had two banks. But the disparity is less obvious among the developing economies with BRICS economies receiving a mean BII value of 10.38, according to the report.
Three indicators: stock of overseas assets; performance of overseas operations; and global market layout were studied in the BII. The banks included not only multinational banks with a large number of overseas assets, but also medium- and small-sized shareholding commercial banks just starting to expand overseas. The report drew from a diverse data set including 49 international banks in Europe, America, Asia and Africa.
The dynamics of BII index can be "a good reflection of the development of bank internationalization over the past decade," Ben said.
The BII index has been fluctuating within a 23-26 range over the past decade, trending downward in the aftermath of the financial crisis around 2009 but started picking up in 2013, followed by a slowdown in 2015 due to the sluggish global economy, according to the report.
Banks from developed economies have maintained a stable and high level of internationalization, the report said. However, as developing economies have been catching up with remarkable achievements, the gap has been narrowing gradually year-on-year.