Canyon Bridge acquires Imagination at $744 million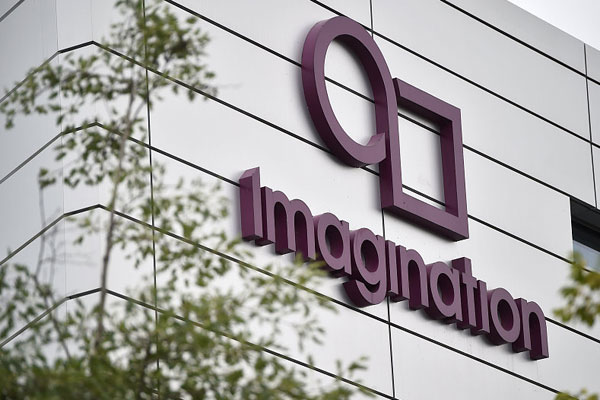 The headquarters of technology company Imagination Technologies is seen on the outskirts of London on June 22, 2017. [Photo/VCG]
Canyon Bridge, a China-backed private equity firm, officially acquired British chip-making giant Imagination Technologies for about 550 million pounds ($744 million), the Financial Times reported Saturday.
The company's 182 pence-per-share offer on Friday, a 42 percent premium on the closing share price, is little more than a quarter of Imagination's 2012 price peak of 712.5 pence, which valued it at close to 2 billion pounds, according to the report.
Canyon Bridge's acquisition of Imagination excludes the company's US unit, MIPS, which is being bought by Tallwood Venture Capital, a Silicon Valley investment group, for $65 million, the report said.
The investment group pledged to continue to invest in Imagination's UK research and development capabilities and said it had "no plans" to cut staff or move the business to another country.
Canyon Bridge's investment strategy is not to take businesses to China but to make them more competitive there, offering access to the largest market in the world, the investment group said Friday.
The transaction is in line with Canyon Bridge's strategy of providing equity and capital enabling technology companies to reach their full growth potential. The purchase can accelerate Imagination's expansion into the Asian market, where its technology platform will lead the continued globalization of British-developed innovation, said Ray Bingham, a partner at Canyon Bridge.
Andrew Heath, Imagination's chief executive, considered the acquisition a good one, as it would ensure Imagination an independent IP licensing business with strong growth prospects.
In early September, Canyon Bridge, which is backed by State-owned Chinese fund Yitai Capital, saw its $1.3 billion attempt to acquire American chipmaker Lattice Semiconductor blocked by US President Donald Trump over national security concerns.
Canyon Bridge then turned to Imagination, one of the world's top three makers of mobile graphics processors and a leader in the semiconductor IP field, sharing the market with Qualcomm and ARM.
The Hertfordshire-based maker of mobile graphics processors put itself up for sale in June soon after breaking up with Apple, its largest customer and one of its biggest shareholders.