Xiamen holds BRICS cultural festival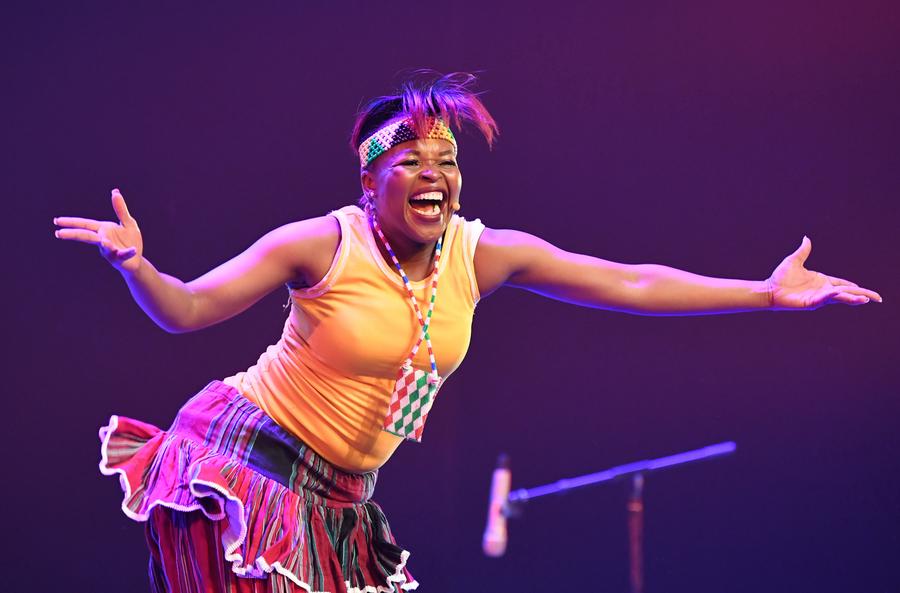 An artist from South Africa performs traditional dance of her country at the BRICS Dance Gala, during the week-long cultural festival to celebrate BRICS cultural diversity and cultural exchange in Xiamen on Sept 18, 2017. [Photo/Xinhua]
Xiamen, the host city of the ninth BRICS Summit earlier this month, is holding a week-long cultural festival to celebrate BRICS cultural diversity and cultural exchange.
The festival began with a Night of Ballet, featuring dancers from Russia's state academic Bolshoi theater, South Africa's Joburg Ballet and China's National Opera and Dance Drama Theater.
Each performed its most known piece. For China, it was a scene from Red Detachment of Women. For Russia, Swan Lake.
In the week to come, 210 artists from BRICS countries will stage 30 shows of theater performance music, dance, exhibition and cinema in Xiamen.
People-to-people exchange, including the host of joint cultural events, is one of the three pillar cooperation among BRICS countries.
Esther Jean Nasser, head of South Africa's Joburg Ballet, said her ballet has been collaborating with a Chinese troupe on performance.
"Getting together like this with other countries is a very important step for all the BRICS countries to understand each other better," Nasser said.
"I am glad the festival helps the public get to know BRICS countries' cultures. More such events are definitely needed," said Xu Gang, a choreographer from the National Ballet of China.