Chinese real estate giant reports robust sales in July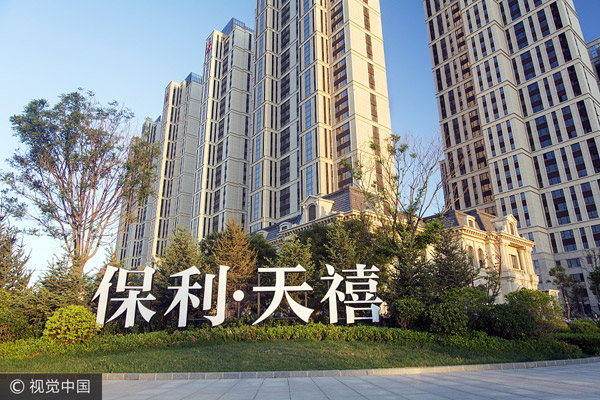 A property project developed by Poly Real Estate is pictured in Dalian, Liaoning province, June 4, 2017. [Photo/VCG]
BEIJING - Poly Real Estate Group, one of China's leading real estate companies, on late Tuesday reported strong sales growth in July despite tight regulation of the property sector.
In a brief statement filed to the Shanghai Stock Exchange, Poly said its sales rose 36.4 percent year on year to 16.6 billion yuan ($2.5 billion) in July.
In the first seven months of this year, sales rose 32.9 percent to 163 billion yuan, the company said.
In an earlier statement in July, the Beijing-based developer said it expected its net profits to rise 10.6 percent year on year to 5.5 billion yuan in the first half of this year.
The company's business revenue dropped 1.3 percent to 54.5 billion yuan in the six-month period.
The Chinese government is currently enhancing property market regulation to ease home price surges in large cities while de-stocking supply gluts in small cities.
Rocketing housing prices, especially in major cities, had fueled concerns about asset bubbles. Since the end of 2016, dozens of local governments have passed or expanded their restrictions on house purchases and increased the minimum down payment required for a mortgage.
Shares of Poly retreated 0.1 percent to 10.07 yuan at Tuesday's close.