Fiscal revenue records faster year-on-year growth in June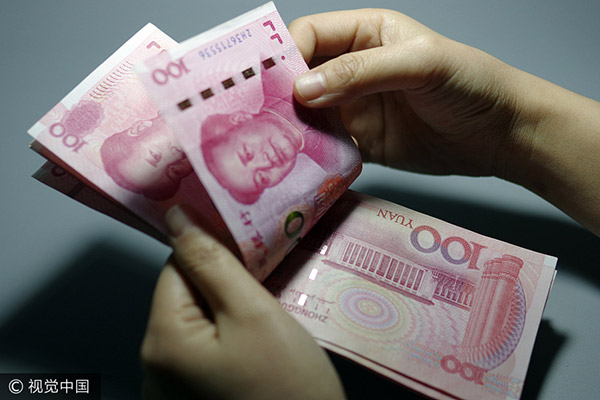 An employee counts yuan banknotes. [Photo/VCG]
China's fiscal revenue recorded faster year-on-year growth in June, the Ministry of Finance said on Friday.
Fiscal revenue increased by 8.9 percent year-on-year to 1.7 trillion yuan ($251.8 billion) last month, accelerating from the 3.7-percent growth in May, according to the ministry.
In the first six months, the revenue increased by 9.8 percent year-on-year to 9.43 trillion yuan.
"Sound economic fundamentals supported faster growth of fiscal revenue in the first half," said Wu Haijun, deputy director of the Ministry of Finance budget department.
Tax collected from industries that have become new growth engines witnessed significant growth, according to Wu.
Tax collected from internet services, software and information technology services increased by 58.9 percent and 38.7 percent year-on-year in the first six months, respectively.
He said he expected the revenue will slow down a little in the second half this year.
"Value-added tax reform and a slew of tax cut policies introduced since last year will lead to a decline in this category," he said.
Tax collected from construction industry and the financial sector, both of which were involved in the value-added tax reform, decreased by 26.6 percent and 4.3 percent in the first half, respectively, data showed.