Chinese bike-sharing giant Ofo announces new US partnership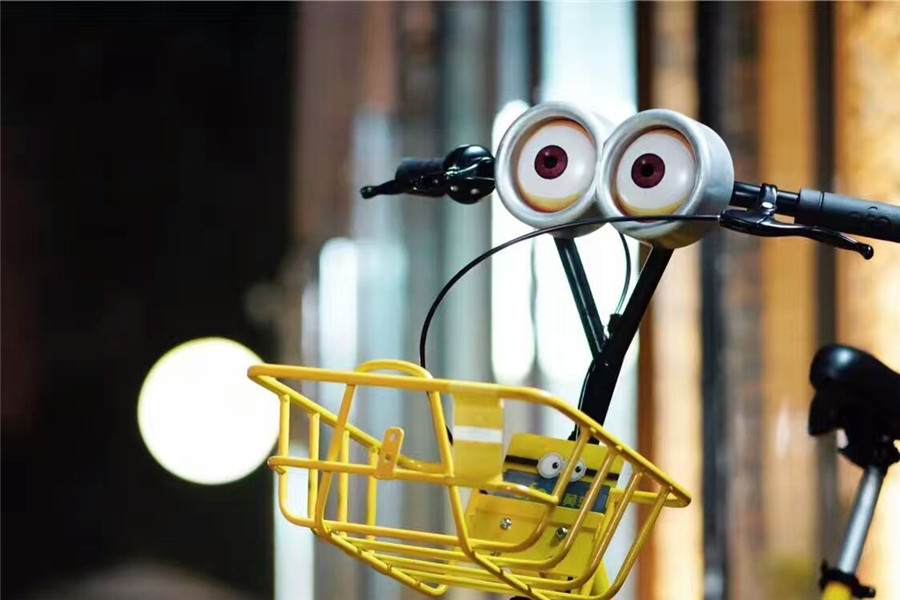 A new tailor-made bike by Ofo Inc. Photo provided to chinadaily.com.cn
Chinese bike-sharing giant Ofo Inc has announced its latest partnership with California-based Universal Pictures on Friday, rolling out new tailor-made bikes based on the image of Universal's little Twinkie-shaped Minions in China.
Ofo, backed by ride-sharing company DidiChuxing, unveiled its latest models in Beijing on Friday and said it would launch more bicycles in Shanghai on Saturday. The new product featured two big eyes on the front of the bike and yellow Minion images on its body parts.
"With the bike-sharing boom, there is a growing need for personalized user experiences," Ofo CEO Dai Wei said.
In early June, Ofo unveiled the Ofo Princess bicycle for women in a move to improve the riding experience for specific groups.
In total, so far, Ofo has deployed more than 6.5 million bikes in 150 cities globally. It has provided more than one billion rides since its debut in 2015, according to company figures.