Economy on stable growth trajectory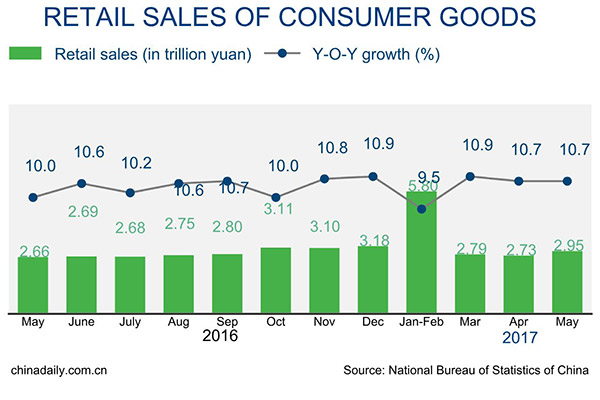 Chinese economy remains on the stable growth trajectory, official data showed on Wednesday.
Market sales grew at fast pace and online retailing maintained strong momentum, according to the National Bureau of Statistics.
In the first five months, the online retail sales reached 2466.3 billion yuan, a year-on-year growth of 32.5 percent, 0.5 percentage higher than the first four months.
In May, the total retail sales of consumer goods reached 2945.8 billion yuan, a year-on-year rise of 10.7 percent, according to the data.